The basis for my provocative and seemingly bold title will become evident below.
Ever since my appendectomy six years ago, I've had gastro-intestinal distress (belly pain), to some degree, on and off.  I've been to the ER twice, with CT scans taken… both negative.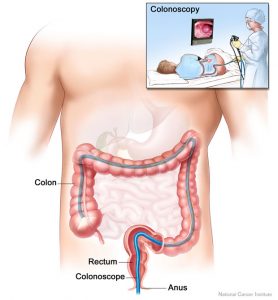 My doctor urged me to get a colonoscopy back when I was 48 years old.   The recommendation was a bit early (normally at age 50), since there is a family history of cancer.  For a lot of reasons (none of them good), I procrastinated…. and procrastinated.  And, I believe this is fairly typical.  It just doesn't sound like fun, right?  I'm now 53 years old.  So, I'm about 5 years past due!
The most recent E.R. visit was this past December, while in Arizona for my son's hockey tournament.  I was worried that something bad was imminent.  Nope.  Blood labs and CT were normal.  The folks at the E.R. in Arizona said, "You need to get a colonoscopy back home."
Get OUT of my belly!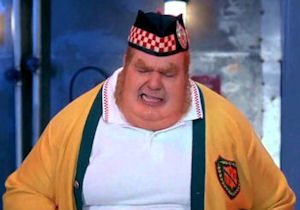 Going further back… Last October, my GI distress reached a point that put me in the doctor's office on an urgent basis, in this case, the day before an out-of-state hockey tournament.  I was in a LOT of pain.  I was bloated and VERY tender in the lower abdomen.  He suspected diverticulitis and prescribed a regimen of two rather nasty antibiotics (Flagyl and Cipro).  This seemed to help.  He again urged me to get the colonoscopy.  I scheduled it and then canceled.  My excuse was my daughter's chemo was about the same time, and she wasn't feeling well.
Then last month, my belly started to talk to me again.  It wasn't bad, but I wanted to nip it in the bud rather than wait until it got to the same point as last time.  I went back to my GI doc.  He palpated my belly, which wasn't too tender this time, and then told me… "We've GOT to look around to see what's going on, dumbass!"  OK…. He didn't SAY, "dumbass."   😉   My wife and office manager worked together to schedule my colonoscopy this time.  It was a go!
A flush beats a straight!

Copyright protected by Digiprove © 2017 The Dental Warrior®