Have you REALLY taught your children to not talk to strangers?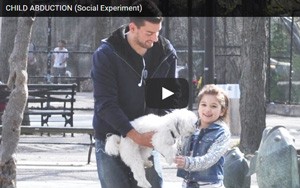 There is a video making the rounds on Facebook intended to illustrate how many children, despite being taught not to talk to strangers, will take the hands of strangers and walk away with them without hesitation.
The lead in for the video cautions, "Parents keep your eyes on your children in public places!"   That's certainly good advice.  And, it sets up the viewer to agree with the premise of the video.
The implied lesson is that we need to talk to our children EVEN MORE about avoiding contact with strangers.  But, do we?
Watch the video.  It's just 3-1/2 minutes long.  Then I'll get down to fisking it in a way you probably won't expect.  Video after the jump… Continue reading →

Copyright protected by Digiprove © 2015 The Dental Warrior®