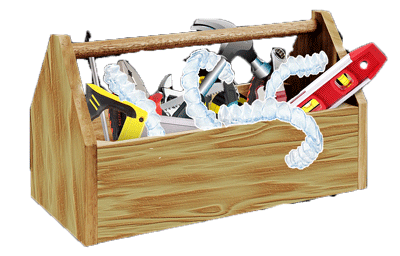 I wrote about DIY orthodontics not long ago.  While it felt good to "unload" my feelings about DIY orthodontics, I had to admit to myself that it was unlikely we (dentistry) would stop this multi-billion dollar juggernaut.  I figured it would meet its demise only if the market (consumers) eventually realized the folly of using their product.  I confess I did not have much confidence in the market doing that any time soon (or later).
Now, there are some signs that the DIY ortho companies may just self-destruct.  Recently, SmileDirectClub (SDC) went "public" with an IPO stock offering.  Subsequently, there have been some reports of some rather interesting, if not questionable, activities and history of SDC.  See the following articles:
The first article is mostly a summary of the 2nd article, which is more than a little damning of SDC's business practices.  Rather, it is a full-on indictment of their business practices and even the legality of their business model. 
A few of the highlights of the investigation done by Hindenburg Research: (Hover or click link to learn more about them.)
SmileDirectClub's practices have earned it over 1,200 Better Business Bureau complaints in just 5 years as a company. We communicated with one customer who was forced to use wire cutters to remove SDC products after he struggled to breathe. Review sites are replete with other horror stories of customers who had to take emergency dentistry into their own hands.


We were told by a former SDC store manager that the company was sending 75 to 100 cases to one orthodontist's phone, per day, to "crank out" case decisions.


The company is another profitless, cash incinerating "unicorn" that we believe has significant added financial headwinds to face as a result of regulatory, legal and customer satisfaction liabilities.


All told, we believe SmileDirectClub will wind up as a case study in why it's a bad idea to invest in a company that attempts to fit a complex, dangerous medical process onto a low-cost, high volume assembly line.


We see downside of 70% purely on a valuation basis, and downside of 85% given the above headwinds. We have a one-year price target of $2.
The above excerpts only scratch the surface.  Read the (rather long) article.  It is brimming with a litany of disturbing allegations. 
But, if I was to emphasize the most telling and disturbing part of the report, it would be this: Continue reading →

Copyright protected by Digiprove © 2019 The Dental Warrior®