This quick article was inspired by a thread in a dental group (called "The Dental Place") on Facebook.  Some dentists reported that they have a consent form signed for EVERY procedure they do.  For every patient, every time (even repeat procedures for the same patient).  Holy moly!  I rarely use consent forms, honestly.  But, that doesn't mean I don't use informed consent.

Informed Consent isn't a form.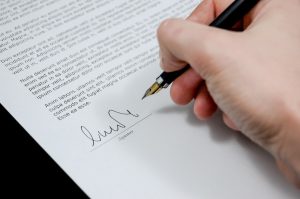 You know what will "protect" you FAR more effectively than a silly consent form?
A GOOD RELATIONSHIP.
And, it's fairly easy.  Be nice.  Take the TIME to explain things (including potential risks vs benefits).  Don't just mindlessly shove a consent form and have them learn, for the first time, about file breakage during endo… or a broken jaw from a wisdom tooth extraction.  That's some scary shit without CONTEXT.
Informed Consent is a conversation.

Copyright protected by Digiprove © 2017 The Dental Warrior®