It's been about 2 weeks since the heinous mass murder at the school in Parkland, Florida.  It's about an hour away from where I live and only a few minutes from where my son played hockey 2 years ago.
I'm staying out of it.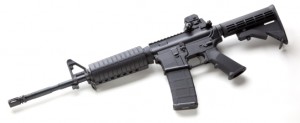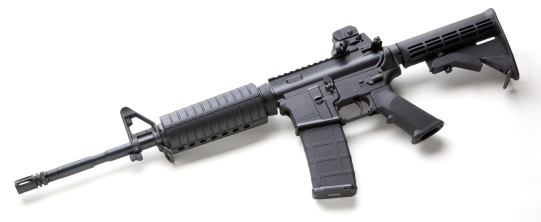 I have intentionally and uncharacteristically steered clear of any gun "debates" this time around.  Over the many years I've advocated firearms education and basing decisions on facts, I've come to realize that it almost always falls on deaf ears.  It's a waste of time.  Innocent ignorance is one thing.  Intractable and willful ignorance is quite another.  So, I thought I'd stay out of it this time.  Until now.
I can no longer remain silent.  The volume of DISinformation being bandied as "facts" by the media and agenda-driven activists and politicians is staggering.  More so now than ever before.  The hysteria is at a fevered pitch.  My enthusiasm to educate and enlighten was difficult to repress.  I held out as long as I could!  😀
I remained silent for the past couple of weeks, as I "lurked" on social media threads, observing the understandable anger and desire to "do SOMEthing."  But, the incredibly naive, ignorant, and flatly deceitful claims being made often caused my lip to bleed from biting it so hard!  😉
Not gonna do it.  Not gonna go there.  Wouldn't be prudent.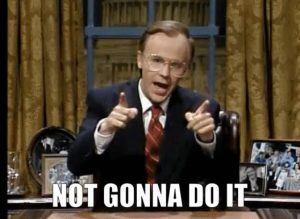 (Sorry… channeling George Bush for a moment.)  First, I am not going to tolerate nor answer to any implications of guilt, merely because I'm a gun owner.  I didn't do it.  100 million gun owners didn't do it.  The NRA didn't do it.  One evil, disturbed person did it.  I will also not get into the dozens of warnings or which agencies failed to act in ways that might have prevented the psychopath from perpetrating this heinous crime.  Res ipsa loquitur – It speaks for itself.
We must do SOMEthing!  We must ban someTHING!
While the reflexive compulsion to do "SOMEthing" is strong when emotions are running high, it is prudent to think things through.  It's easy Continue reading →

Copyright protected by Digiprove © 2018 The Dental Warrior®