It's a dentist!  It's a plane!  It's SUPER-GENERALIST!
I started my practice by leasing space in an existing general dental office.  My "landlord" was an accomplished and successful dentist.  He told me, "You've got to be a 'SUPER-GENERALIST.'"  By that, he meant that a successful general dentist should do most "specialty" treatment himself / herself.  Do most of your own endo, perio, oral surgery, complex restorative, etc.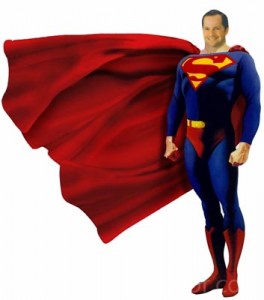 Over the years, I've averaged 50 – 100 hours of continuing education per year.  And, over the years, I've kept most treatment "in house."  I've done most of my own endo, including re-treats.  I've done my fair share of extractions.  And, I've done a lot of complex / rehab restorative treatment.  I even do short-term cosmetic orthodontic treatment.  It has served me well.  Patients like "one-stop-shopping."
It's all good, if you feel competent and experienced to handle more difficult cases.  However, I submit that the egos of some practitioners may cloud their judgement.  Throw in financial pressures, and the GP could find himself regretting the decision to keep certain cases in-house.  Ask me how I know!  :)  Chances are we've all been there.
As I've aged / evolved, I'm not as "aggressive" as I used to be.
Sometimes ya gotta punt.
The decision to refer to a specialist may not hinge only on Continue reading →