Yes.  I'm still a dentist.  I just need patients to come back!
Last week, a patient was referred to me by a periodontist.  Her implant crown had come off, and she was referred to the periodontist by her dentist up north.  By the patient's recollection, the implant crown was placed about 1-1/2 years ago.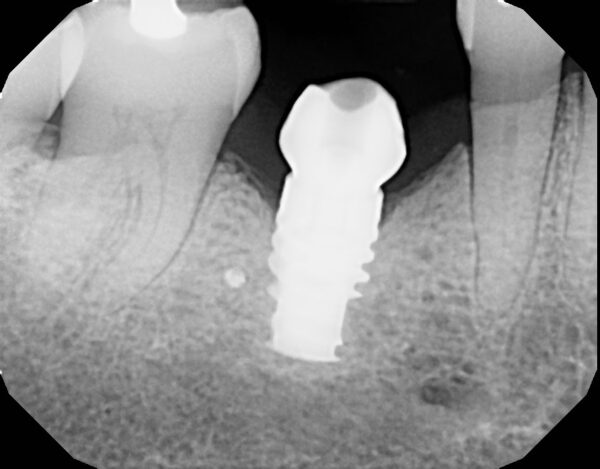 Clinically, it looked like what you see below.  It would appear to be a custom abutment, but it had diamond bur marks on it.  The soft tissue is clearly not happy.  Also, note that the implant is lingually oriented.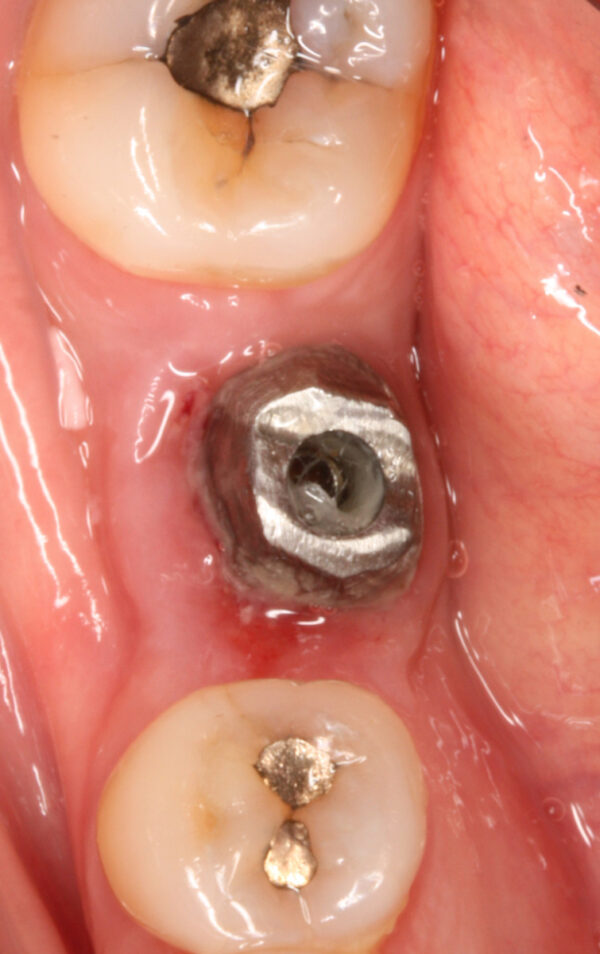 The patient brought the crown with her.  It still had cement inside.  Removing the cement revealed that it was a very thick layer.  I had to use a bur, initially.  Then I switched to a sandblaster to get the rest.  When I tried the crown on intraorally, a very poor fit was evident.  The crown rocked loosely on the abutment.  I can't recement the crown.
I removed the abutment and tried the crown on the abutment extraorally to re-examine the fit.  The arrows show the abutment margin and crown margin, respectively.  Hoo-boy!  This crown fits like the proverbial "socks on a rooster!"  I also believe that the patient may have complained about the crown crowding her tongue, and the previous dentist recontoured the lingual – through to the metal.  See photo below.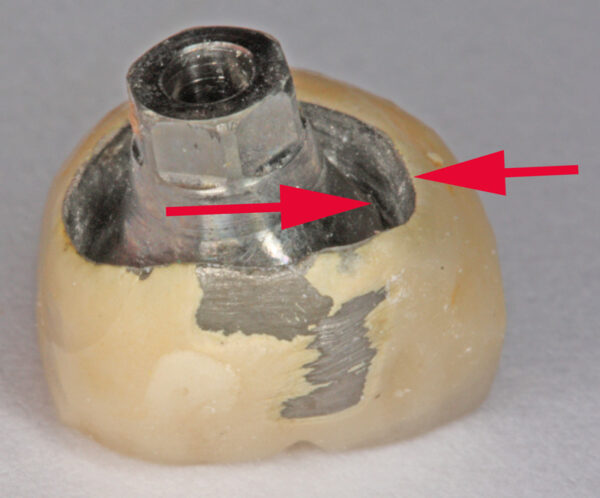 Here's another shot that I intentionally over-exposed in photoshop to illustrate the marginal discrepancy, which was 360-degrees… or all the way around.  No wonder the tissues weren't happy.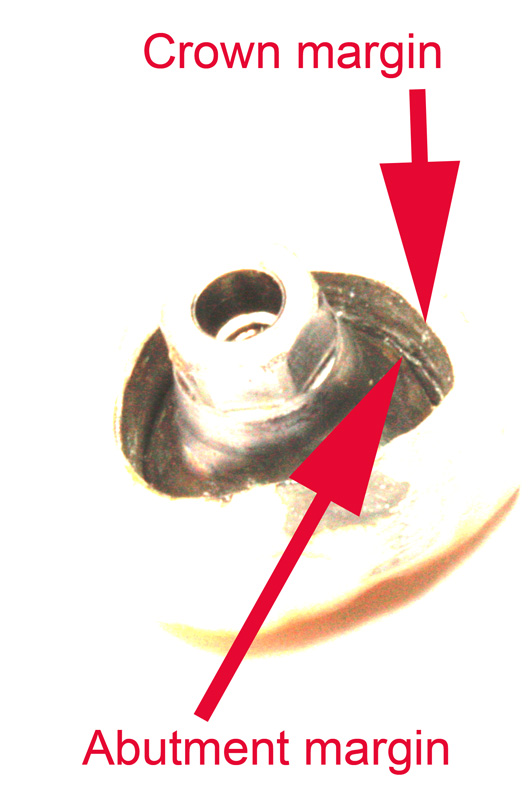 My guess is that the custom abutment was made and then re-prepped intraorally.  Then a direct impression of the abutment was made.  The patient recalled that several impressions had to be made.
Here's a view, straight down, so you can see the overhanging margin, all the way around.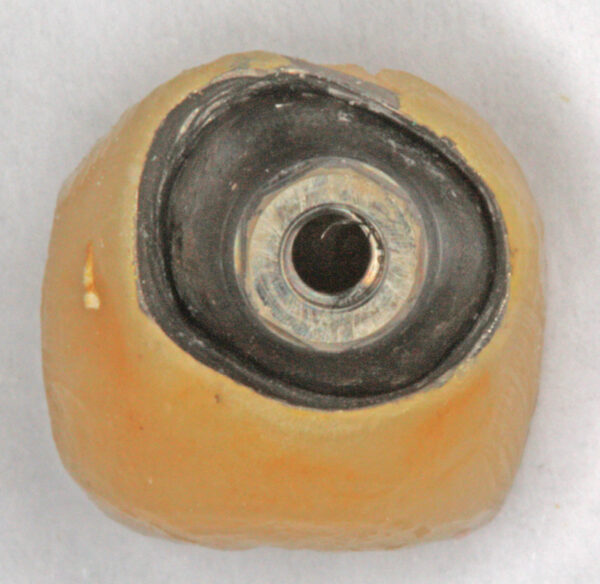 I made a new fixture-level impression for a new crown.  Then I made a screw-retained provisional out of Luxatemp and the old abutment.  The screw-retained provisional assured that I could create a smooth margin for the tissues to heal.
Hopefully, we can accommodate a screw-retained restoration with the lingual orientation of the implant.

Copyright protected by Digiprove © 2020 The Dental Warrior®