It's been a while since I've written, as I have been busy and rather uninspired.  But, two days ago, I was interviewed on Howard Farran's podcast.  It was me… one-on-one with Dr. Howard Farran, the founder of DentalTown.  And, let me tell you…  It takes some real energy to keep up with him! 🙂
We discussed number of topics, and I'll touch on that, along with a link, when the podcast is published.  Stay tuned!  But, we discussed one thing in particular that has also come up in some Facebook and Dentaltown threads.  We talked a bit about technology in dentistry.  I think we'll all agree that recent advances in dental technology have been impressive and a boon to dentistry.
Watch out for the rocks!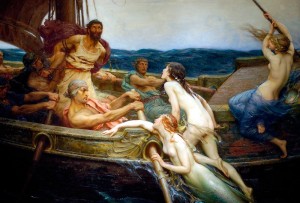 But, I also believe that the siren call of dental technology can be a problem for dentists.  As dentists, most of us are "gadget geeks."  We love gadgets, gizmos, and toys.  Dentistry is the perfect profession for technology lovers.  While I fall squarely in that category, age and experience has also infused me with a healthy dose of skepticism.  I've participated in online dental social media going back to 1992-ish on Compuserve.  It was there I learned an aphorism that has proven to be very useful throughout my career.  My long-time online friend, Dr. Sam Feinstein said, "It's a solution to a problem I don't have."  That's practice management gold.

Below the standard of care?
Dentistry is FULL of such solutions.  Mind you, I'm not disparaging or discounting many of the outstanding technologies that have come to dentistry.  My point is that we don't all need all of them.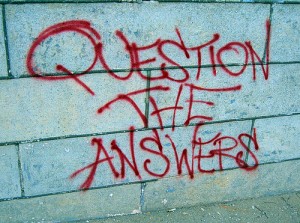 I'll repeat… We don't ALL need ALL of them.  It seems the more a dentist spends on a given technology, the more evangelical he becomes in advocating for it.  Worse, when you get a gaggle of dentists who have bought into the latest gizmo that costs five to six figures, they will go so far as shaming dentists who have not joined the cult.  The fanbois will even declare their chosen technology is the "new standard of care."  My goodness!  What dentist would continue to practice "below the standard of care???"  It's the ultimate litmus test of competency and a compelling argument to write the check, right?  Of course, they are misappropriating the term "standard of care."  To be clear, "standard of care" is NOT necessarily defined by "state of the art."  Hover over those two links to see brief definitions in a convenient pop-up box.  Click them, if you are interested in delving further into their meanings.
Better, stronger, faster.
One of the themes of this blog is to review dental products and technologies that offer "bang for the buck."  If a gizmo makes my life easier, treatment outcomes better and more expeditious or efficient, patients more comfortable… AND doesn't require a dentist to take out a loan or consult with a financial adviser (or spouse as the case may be)…  I'm interested.  It doesn't mean I'm not interested in the bigger ticket items.  But, they have a MUCH higher bar to clear before I jump in on the "deal."
Your mileage may vary.
If I dare risk stirring up a hornet's nest, I'm going to use an example that we've all likely encountered.  It relates to CAD/CAM dentistry.  More specifically, I'm talking about the complete scanning and milling systems that allow for "1-visit crowns."  I should mention that I have actually used one in the context of a continuing education course, and it was WAY COOL.  Being able to dial in the level of proximal contacts and occlusion was very slick.  Furthermore, the result was impressive in terms of the marginal fit.  Neat stuff!  But, we're looking at $140,000++!
When I brought up the significant price of admission to that club, the advocates argued, "Don't think of it as $140,000.  Think of it as a $2500 a month payment.  You're probably paying at least that much to your lab now.  So, instead of paying your lab, you'll be paying for the CEREC / E4D.  Eventually, it will be paid for, and your cost per restoration will go down."
Sounds good, eh?  Makes sense, perhaps?  Here's my admittedly simplistic refutation of that argument:  If I'm not happy with my lab, I can take my ball and find another game.  I can "fire" the lab.  If I'm not happy with my $140,000 crown-making gizmo, it will sit in the corner, and I've still got to cover the nut.  I can't fire it.  And, the company that sold it to me won't take it back.  So, I can't help but think of it as a six-figure commitment, which it IS.  And, that doesn't include maintenance and needed updates.
That doesn't mean it is categorically a bad decision for all dentists.  I am not saying that at all.  It just means it's not for me.  Not once in my 27-year career has a patient raised an objection to having a crown restoration based on it requiring two visits rather than one.  Not once has one said, "Well… I'd do it if you could do it in one visit rather than two."  It really IS a VERY expensive solution to a problem I don't have.  Is it for you?  Your mileage may vary.
It's the new standard of care!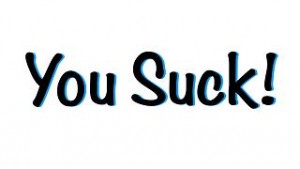 My point is that many technologies are being pushed and sold as "the new standard of care," and there is considerable "peer pressure" to buy these technologies.  Keeping up with the Greenbergs is a nearly universal dental obsession.  Consider CAD/CAM and CT (Cone Beam) technologies.  They enjoy a very vocal minority of dentists advocating their use.  No doubt, they are the pinnacle of dental technology today.  But, just those two "gizmos" will cost a dentist a cool $250,000 to implement in his office.  Of course, that's just the price of admission.  Then there are the costs of maintenance, updates, and even replacement with the newest, better gizmo.  Such technologies fall victim to obsolescence, usually within only a few years.  It's a quarter million dollars JUST to get STARTED with just those two technologies.
For a solo-practice dentist, that's a daunting expense to have hanging over your head.  On the other hand, a large group practice can absorb the cost and leverage the ROI with multiple users.  "Just sayin'."
Don't get me wrong.  CBCT and CAD/CAM are some cool shit!  So are hard tissue lasers and lasers that purport to reverse periodontal disease.  And, they have their place.  Believe it or not, I haven't yet converted to digital x-rays, much to the consternation of some of my colleagues.  The question is whether they are worth the price of admission?  Are you basing your decision on sound business principles?  Or, are you getting caught up in the excitement?
Do you NEED it?  Will it pay dividends in YOUR practice?  Only you know what's right for your practice.  The other dentists don't know what's best for YOU.
One of us!  One of us!
Maybe all the "cool" dentists have bought the gizmo and are extolling its virtues all over social media.  Peer pressure in the dental world can be keen.  We could coin a new term, "Dental Tech Shaming."  I would encourage you to resist it and conduct your own due diligence when it comes to these big ticket items.  Does it REALLY make sense?  For YOU?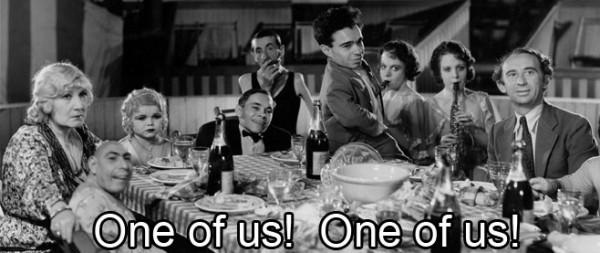 I will conclude this blog article by simply saying to new dentists and experienced…  Do the math.  Your OWN math, not the sales dude's math or another dentist's math.  Do the numbers REALLY work?  Assess your needs and your patients' needs.  Is it a solution to a problem you're having?  Or is it a solution seeking a problem?  What will be the NET result?
Chime in below with your comments!  Have you regretted buying an expensive gizmo for your practice?

Copyright protected by Digiprove © 2015 The Dental Warrior®