Disclaimer:  I am not a lawyer.  Use the following information at your own risk.  I have studied this topic extensively.  But, that doesn't make me an official authority.  Do your own homework / research.  I've linked to an excellent book on the topic at the end of this post.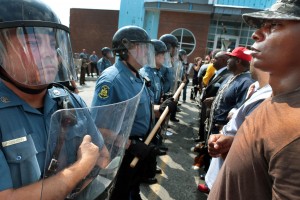 In light of numerous widely publicized cases of police officers using Lethal Force being the subject of highly-charged and emotional debates, I decided to write this article.  A common denominator of these debated cases is when the suspect is not armed.  The media, politicians, activists, and protesters often base their positions entirely on this one factor.  And, I'm going to try to explain why it is an ignorant and fallacious argument.  The criteria of the suspect being armed (or not) as the SINGULAR litmus test is not only incorrect… it's a DANGEROUS assumption.  It's dangerous to the officer (or citizen defending him/herself).  And, standing firm on this ignorance has literally led to cities being burned down and other riotous behavior.  Worse, the flames have been fanned by the equally ignorant and complicit media, politicians, and activists.
I'm not sure why the Law Enforcement community has not made any attempt to educate people about this.  I am not a lawyer, nor am I a law enforcement officer.  But, this topic is something I've studied a fair bit.  If any knowledgeable person reading this finds any flaws, please let me know!
When is lethal force justified?
It is a three-pronged test to articulate a "reasonable fear of imminent death or grievous bodily harm."   Remember this acronym:  "AOJ."  All three legs of this test must be met SIMULTANEOUSLY in order to say that the victim has a "reasonable fear" of imminent death or grievous bodily harm.   It also applies to citizens in most states.  You should know your own state's laws. 
A is for Ability.
The threat / suspect / bad guy must have the ABILITY to cause you grievous bodily harm.  That ability MIGHT include a weapon such as a knife, baseball bat, or gun.  And, any of those would qualify as Ability.  But they are not a sole qualifier.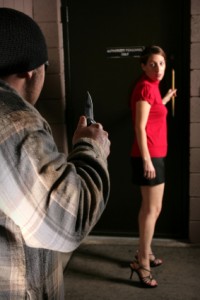 Ability can be established simply by a "disparity of force."  A disparity of force could be a 250-lb man vs a 120-lb woman.  Mind you, he doesn't need to be armed.  He is simply bigger and stronger and could cause grievous harm or death to his victim using only his hands.  Another example might be two men in an altercation, but the aggressor is a trained MMA fighter, and the victim is a chess champion who can't lift a sack of potatoes and buys his clothes in the teens department.  Disparity of force.  Yet another example would be 6 thugs (all unarmed) vs a single male victim.  Does the attacker(s) have the ABILITY to cause grievous harm or death to the victim trying to defend himself?
Another example would be a suspect attempting to acquire an officer's service weapon.  (This meets all three criteria, actually.  More on that later.)
O is for Opportunity.
The threat must have the OPPORTUNITY to cause grievous bodily harm or death to the victim.  Generally, this deals with proximity.  Is the suspect or attacker within RANGE of using his / her Ability to cause you harm?  Is there a barrier between you and the attacker?  Whatever his / her Ability is…  is there Opportunity to employ it?
Remember that ALL THREE criteria must be met SIMULTANEOUSLY. (The third criteria coming later.)
So, for example, the suspect may have a knife but is 100 yards away.  He has ABILITY, but he does not have OPPORTUNITY.  Not yet.  On the other hand, if he has a rifle, 100 yards may very well meet the criteria of Opportunity (and Ability).  But, one more criteria must still be met (see next section).  Or, it could be a 250-lb MMA fighter yelling at you from across a crowded room, "I'm going to kill you!"  He has Ability, certainly.  But, Opportunity isn't there.
J is for Jeopardy.
The bad guy has to imply Jeopardy… aka "intent."  Does Intent or Jeopardy exist?  Has the suspect or perpetrator indicated an attack is imminent?  Jeopardy can be implied or inferred verbally.  It can also be a "furtive" or overtly aggressive or threatening movement of the suspect.  You are considered to be in "imminent jeopardy" when the attacker indicates intent to kill or seriously injure you.
If the victim has a legitimate and reasonable belief that serious injury or death is imminent, he or she can use lethal force.  That belief does not have to be incontrovertible.  For example, the weapon being used may be a toy or replica.  Furtive movement may imply a weapon, and there may not be a weapon at all.  The victim is not expected to know that beforehand.  "Reasonable belief" is all that is necessary.  We can't be expected to read the mind of the attacker.  What would a "reasonable person" believe in the same situation or circumstances?  And, ultimately, it may be up to a jury to decide that.
For example…
Let's get back to some examples that don't meet all three criteria – the "Triad."  If a guy is standing right next to you, holding a knife or a gun in his hand, you might argue that Ability and Opportunity exist.  But, if he's doing so peacefully and has not assumed any threatening posture, then Jeopardy does not exist.  A perfect example of that is when we are at the gun range.  I'm standing next to you with a loaded firearm in my hand.  The muzzle is aimed in a safe direction (downrange or at the ground).  There has been no confrontation or exchange of inflammatory words.  Ability and Opportunity are there, but the context of Jeopardy is completely absent.  You will not be able to justify using lethal force against me.
Another example may be that you see a man with a rifle slung over his shoulder (or held in his hands with the muzzle pointed at the ground) 50 yards away from you…  walking down a trail in the woods, let's say.  Ability is there.  Opportunity is there.  But, Jeopardy is not.  You can't shoot him and claim self-defense or justifiable lethal force.
Let's do a different combination.   A man is standing 25 yards away from you holding a knife over his head, yelling, "I'm gonna kill you!"  Ability (the knife) is there.  Jeopardy is there – he's articulated his threat both verbally and physically with the upraised knife.  But, Opportunity isn't there.  He's not close enough to you and he's just standing there.  You can't start firing at him and claim self-defense.  Lethal force is not justified.  Now… that can CHANGE, if he starts running towards you with the knife still upraised and screaming.  Once he gets within 30 feet, Jeopardy is there.  That 30 feet is not a random number. Look up "Tueller Drill."  It used to be defined as 21 feet.  It was recently updated to 30 feet, to my knowledge.
And, yet another incomplete combination (the Triad is not met)…   You're a 250-lb man, and a small unarmed man or woman is standing right next to you, saying, "I'm going to kick your ass and then choke you until you're dead!"  Opportunity is there – she's standing right next to you.  Jeopardy is there – she's told you that she intends to inflict grievous harm.  She starts kicking you in the shin and punching you in the stomach with her puny little fists.  "I hate you!  I hate you!"  Bystanders are laughing as her punches bounce harmlessly off of you.  You're going to have a hard time arguing that she had the Ability (to cause you grievous injury or death) if you use lethal force to defend yourself.
The bad guy gets a do-over
It's important to note that once a bad guy stops his attack, the AOJ criteria reset.  So, if he breaks away and ceases to be a threat, you are back at zero.  AOJ must be met AGAIN before you can justify lethal force in self-defense.  If the bad guy starts to walk away, or barricades himself behind a door, or is down on the ground injured, you cannot justify "finishing him off."  Once his attack ceases, you cannot justify lethal force in self-defense.  If you do, YOU are now the "attacker," and you can be charged with assault / battery / murder.
A positive (and recent) example:
The Michael Brown / Ferguson case.  The man was unarmed, in that he had no weapons.  And, the media, politicians, and activists jumped all over that particular fact, as they continue to do in other police-involved shooting cases.  It didn't and doesn't necessarily matter.
The suspect was a BIG man.  And, he assaulted the officer seated in his cruiser.  Furthermore, Brown tried to gain control of the officer's firearm.  All three criteria have been instantly met…
Ability – disparity of force due to the suspect's size and strength.  Furthermore, if the suspect is able to gain control of the officer's firearm, the Ability criteria is met on multiple levels.
Opportunity – The suspect was in very close proximity… he was in direct contact with the officer, fighting against him.  On the second go around, he came BACK at the officer.  More Opportunity.
Jeopardy – The suspect aggressively approached and attacked the officer.  At that point, Jeopardy is self-evident.  Posture and language play a role in establishing Jeopardy.
Then after walking or running away, the suspect turned around and came back.  All three criteria are met again.
AOJ – All three have to be there.
The mere presence or absence of a weapon is simply not relevant, UNLESS the altercation also meets the other criteria.  This media and social obsession with the singular issue of the suspect being armed is misplaced and mistaken.  The only thing that matters is whether the "Lethal Triad" of criteria have been simultaneously met.  That is what matters in terms of the legal justification of lethal force.  And, it applies to Law Enforcement and citizens, using Lethal Force while claiming self-defense, ALIKE.
But, there's more!
Also… You should know that some states (only a few) have a FOURTH leg to the criteria for Lethal Force.  It is called "Preclusion."  It's a fancy legal term that means that IN ADDITION to "AOJ," you have to prove that you could not escape or avoid the attack.  A few states require you to retreat if at all possible.  And, if you use lethal force, you'll have to prove that you couldn't or tried to retreat.  (Note that preclusion does not apply to law enforcement officers.)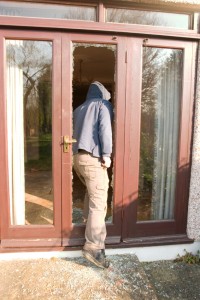 You should also know… In the case of your home or vehicle being invaded or breached by an attacker, most states (but not all) have a "Castle Doctrine" law in place that ASSUMES the "Lethal Triad – AOJ" has been met by the mere presence of an intruder and that a person would reasonably believe he or she was in danger.  And, there is no requirement to retreat (Preclusion).
And even more!
If you want to dive deep into this, and if you are armed, I think you should… Please do a search (and some reading) about the Five Elements of Justified Use of Force:  Innocence, Imminence, Proportionality, Reasonableness, and Avoidance.  Also, PLEASE get the book linked below.
Know your state's laws!!
I am puzzled why law enforcement isn't making any effort to educate the public, the media, politicians, and "activists" about this.  All the emotional arguments on each side amount to nothing more than mental masturbation.   And, this "debate" could be EASILY and QUICKLY settled.  I hope that all made some sense.  Chime in with your comments or questions below!
Edited to add:  For a very good and comprehensive book on this subject (with sections for each state) click this link:  The Law of Self-Defense.