I've had this discussion online (Dentaltown) a number of times.  I've also discussed it with local colleagues who remain active in the ADA.
A bit of history, first.  I joined the ADA while in dental school.  I remained a member since then, until several years ago.  I served on the board of the local affiliate dental association for many years and made it all the way to President.  At one time, I had dreams of taking my dental political career even higher… much higher.  I wanted to be "part of the solution."  But, I ran into brick walls all the way.  The Association steadfastly believes that we must kowtow to the political authorities under the guise of "being at the table."  I long-contended that we need to STAND UP.  I was often excoriated with a dismissive attitude.  I was a "hot-head."  I was being "irrational."  I was told, "If we don't sit at the table with them, they will 'do it' without us."   Do WHAT?  They can't do shit WITHOUT us.  Without us, they have no dentistry.  We are holding the cards!  No one owns the talents of another.
If I recall correctly, it's been about 10 years since I dropped my ADA membership.  And, while I keep looking for a reason to rejoin, the Association never fails to reaffirm my decision to leave.
I have always believed that our Association should stand up for DENTISTS first and foremost.  Yet, it seems a significant faction of our leaders at the national level are closely aligned with insurance companies and what is now called, "corporate dentistry."  The local associations are typically top-heavy with specialists.  The ADA does NOT have the interest of general dentists at heart.  Naturally, they have an interest in "selling" us continued membership that perpetuates their existence.
While the ADA will argue at length that they DO have our interests at heart, the proof is in the pudding.  Rather, they continually regurgitate talking points about "access to care" like good little political sycophants.  They prove their allegiance and fealty to the powers that be with self-flagellation on our behalf.  They endorse the notion that WE are the problem.  WE are the reason for the fictitious political football known as the "access to care problem."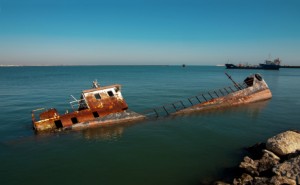 Word on the street is that the Association is hemorrhaging membership at both the local and national levels.  Some of my online colleagues lament, "you're giving up."  No.  We're not giving up.  We're TIRED.  We're tired of the same old shit year after year.  We can't, in good conscience, continue to support an Association that refuses to support us, refuses to LISTEN to us, and refuses to ACT on our behalf.
Honestly, we just don't care much about pushing communities to fluoridate the water supply.  We laugh at the articles published in JADA, such as the recent article about whether certain racial groups get seen for dental emergencies in emergency rooms with the same priority as others.  Really?  This is what you think is relevant to my practice?  This is what you think I'll find interesting?  What is your agenda, REALLY?
We care about the undue influence insurance companies have on the doctor-patient relationship.
We care about being able to practice ANYWHERE in the United States without having to jump through turf-protective hoops.  We are the ONLY health care professionals that have to take ANOTHER regional or state board if we want to move.  Yes… we know that you can't actually "do anything about it."  But, you CAN make a STAND.  You CAN state a POSITION.

We care about the "corporatization" of dentistry.
We care about the increased push for socialized health care.
We care about the fact that participation in any federal or state program ("access!") puts us in dire legal jeopardy and requires us to quite literally relinquish our Constitutional Rights.
We care about the growing trend of so-called "dental therapists" being licensed to practice dentistry.
We care that our ability to serve our patients with ONLY their interests at heart will be interfered with by third parties including insurance companies and even our own government.
We care about educating the general public about the benefits of today's dentistry.  The ADA has been WOEFULLY derelict in its duty to promote dentistry to the public.  Got teeth?
We want the ADA to GROW A PAIR.
Are you listening, ADA?  No.  You're not.  My own local Association leaders have, for the most part, blackballed me, as I am so outspoken.  They view me with derision and contempt.  I take it as a compliment and confirmation that I'm on the right track.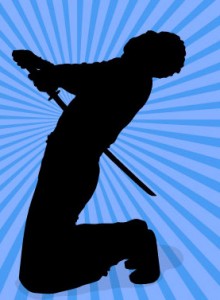 The ADA will fall on its own sword, as it refuses to listen to those of us who have left the Association.  Instead of seeing it as an OPPORTUNITY to learn and GROW, they rest easy believing that WE have "quit" on them… that we have "given up."  Their acolytes continue to "vurp" up the argument that the Association is our "only voice."  It's the WRONG voice!  I'd rather they either SHUT UP or sit down and figure out what they SHOULD be saying on our behalf.
But that's not all.  If you join now…
Just last week, I got an email from the ADA intended to entice me into rejoining.  I wish I was making this up, but their "offer" was truly laughable.  They offered "FREE" membership!  But, there was an asterisk next to "FREE."  The fine print read that normal 2014 dues would be charged.  So, that means the offer is for 3 weeks of "free" membership!  LOL!  Three whole weeks of all the wonderful "benefits" of the ADA should surely gain new members!  I mean… how could anyone turn down such a generous offer?   Puh-leeze!
Members… meet bus.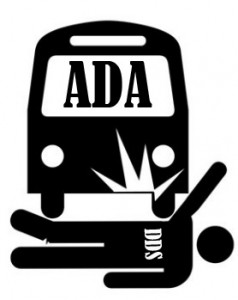 Recently, the Colorado Dental Association urged its members to "Take Five" (Medicaid families).  It's nice that the CDA has seen fit to throw its own members under the bus.  First, by this silly platitude of "Take Five," they are implying that their own member dentists are uncaring.  Furthermore, they are asking their members to risk their very livelihoods (and possibly freedom) by taking Medicaid.  As soon as you sign that Medicaid contract, you are giving up your Constitutional Rights.  A mere suspicion of wrongdoing can lead to forfeiture of your practice and everything you own.  And, this will happen BEFORE due process.  Yet, the Association is encouraging their dentists to take these risks rather than advocate for reducing the risks of participation.
Isn't it lovely that the Association can claim the moral high-ground while throwing DENTISTS under the bus when the shit hits the fan?
Familiarity breeds contempt.
My local association has a rule about speakers for the monthly meetings.  Local dentists (even members) are NOT allowed to present or speak at their own meetings.  The speaker MUST be from out of town.  When I was on the board, I HAD to ask WHY?  The reason (and I'm not making this up):  Other dentists will get jealous that the speaker will gain some sort of advantage or favor in terms of referrals!  No shit.  Never mind that in my county, we have a BEVY of nationally and internationally known speakers.  But, noooooooo….  We have to fly in the shill for the "gum-pocket-chip" to spend an hour telling us that their product will reduce pocketing by an average of 0.5-mm.
Red pill or blue pill?
The ADA has a CHOICE.  They can either remain on their current course and cling to all the false reasons members are jumping ship.  Or, they can STOP, get a little introspective, and TALK to those of us who have left.  Your move, ADA.
UPDATE:  They're watching me / us!  See:  The ADA…. They're Watching Me…. They See My Every Move.
Update #2:  Why Can't the ADA Be More Like the NRA?

Copyright protected by Digiprove © 2013 The Dental Warrior®