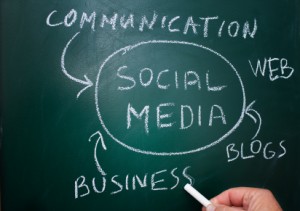 A dentist friend sent me a message on Facebook with a link to a Ted Talk video about social media.  (I've embedded the video at the end of this article.)  The video reminded me of what I've been preaching for years about content you put up on your website.  But, the same principles apply to ALL online content you create, including social media.
Here's how I feel (strongly) in a nutshell:   You CANNOT hire out (delegate to a third party) the creation of your online content… IF you want it to be REALLY EFFECTIVE (or at all). 
Dentists are lazy when it comes to marketing.  I think it must be related to the historical tradition of simply hanging your shingle and letting referrals (other people) send new patients to you.  That evolved into letting an incompetent Yellow Pages lackey "creating" the exact same ad for you as every other dentist in the Yellow Pages book.  Your only possible edge over the others was either a fortuitous alphabetic placement due to your name or buying a bigger ad.  The bottom line:  "effortless marketing" for dentists is now ineffective!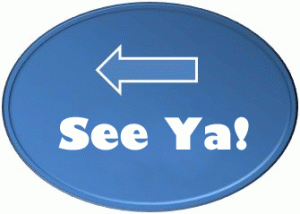 That's HISTORY, folks.  The world is now instantly connected.  And, if your marketing is BORING, then it will be passed over, or folks simply hit the "back" button.  Maybe we should change the name to the "SEE YA!" button?
There's a dentist born every day.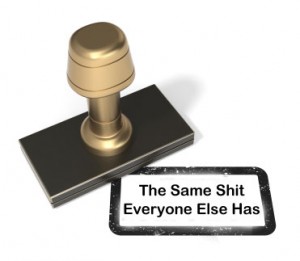 Nevertheless, dentists are easy prey for marketing companies who are quite happy to sell them the same canned online content over and over and over again.  The marketing company only has to create the content once… and then change the "ENTER NAME HERE" to sell it to thousands of dentists.  Easy money.
The dentist is happy because he or she can now proudly claim to have a website, a blog, published article, a Facebook page, and so on.  The dentist writes a check, and POOF!, there's the online "presence."  Except the dentist really ISN'T "present."  It's someone else.  It's likely someone else who has never even met the dentist.
And, the dentist will be happy – initially – if the website, blog, or FB page looks really cool.  The dentist will show it off to all his / her friends and family who will surely applaud the beauty and high-tech appeal.  But, eventually reality sets in, and the dentist realizes that it has produced NOTHING for the practice.
Show up to the party!
Here's the take-home message:  If you didn't write it, you're not fooling anyone.
People like connecting to people… real people.  People like doing business with people they like.  How can they get to know (and like) you, if it's NOT YOU online?  They can't.  While it may seem counterintuitive, sincerity and genuineness come through even in text on a computer screen.  Write like you talk.
If A=B, and B=C, then A=C.
When there's congruence between your online content and your actual personality, it WILL resonate with people (your prospective patients).  It comes through.  It really does.  But, if someone else wrote it, you can be sure you are simply sabotaging your own potential success online.
Be GENUINE.  Don't be afraid to "let it all hang out."  People relate better to casual and genuine communication than they do formal, flowery, and encyclopedic "information."  Get busy and start writing your own content.  Proper spelling and grammar are always helpful.  But, don't get hung up on literary perfection.  Most of today's software has built-in spell-check.  Some even have grammar checks.  Get someone else to proofread it for you, if necessary.  But, be yourself.  Let your online audience get to know you.  Then when they meet you, they won't be surprised to find a totally different person.

Copyright protected by Digiprove © 2013 The Dental Warrior®