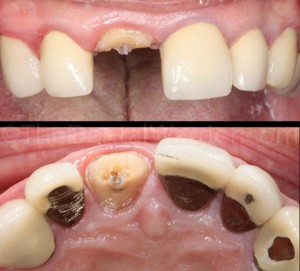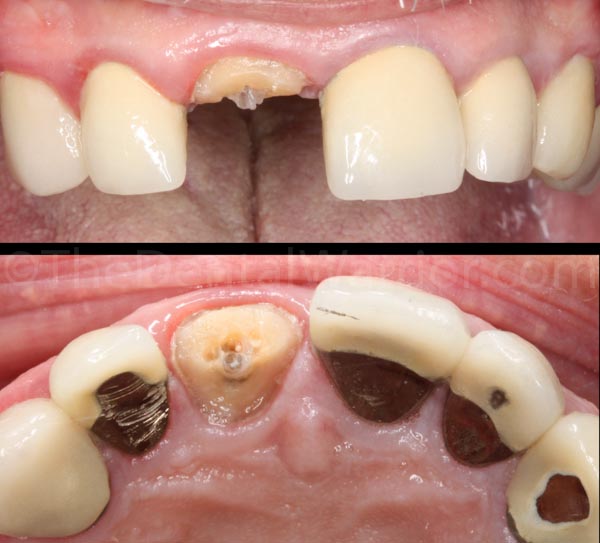 I've said it a thousand times, if I've said it once.  The smartest thing I ever did, business-wise, was to create a well-optimized and well-written website.
Today, at the end of the day, we got a call at the office.  A gentleman said his front crown came out, and he's at the beach.  He's visiting from upstate New York.  We told him to come on in!
I can chew for miles and miles…
Once he got here, we learned that he drove TWENTY-TWO miles (about 30 minutes).  He passed dozens and dozens of dental offices between the beach and my office.  Right there on the beach, he used Google to find a dentist.  My practice came up in the search results, and he visited my mobile website.  And, he made the call.  Bear in mind that Google Search favors "local results."  I'm far (literally) from being the most "local" to that beach.  Yet, my website came up at the top of his search.
Write your website copy like you speak… Friendly!
I always try to ask patients what they used as search terms or if they visited other sites.  In other words, why did they choose us?  He didn't quite remember what he searched, but he said, "'a good dentist,' or something like that."  He then specifically mentioned that he liked the content of my site.  He said, "I don't know… there's something about it that's not intimidating.  It's FRIENDLY."  Booya!

The Marines are the 'men's department' of the Navy.
The patient was a Marine (no such thing as a "former Marine") who served in Vietnam.  I told him I served in the Navy, and right on cue, he said, "the Marines are the 'men's department' of the Navy."  😀  Love it!  We hit it off.
He has a dentist back home in New York.  This crown (#8) had come off not long ago, and his dentist said it needed a new post and crown.  They are in the middle of big treatment plan as evidenced by some unrestored implants in the upper right quadrant.  The inside of the crown had a fair bit of cement in it.  The patient remarked, "my dentist used Fuji."    The remaining tooth structure was minimal and an existing fiber post was broken off.
No guarantees.
I sandblasted all the old cement from the crown.  The bulk of the core build-up was still inside the crown.  I also "air-abraded" the remaining tooth structure intraorally.  I then applied Surpass bonding agent (Apex Dental Materials) to both the crown and the tooth.  Air-thinned and light-cured.  I then briefly re-verified the fit of the crown to the tooth.  I filled the crown with Anchor, a dual-cured build-up / cement, (Apex Dental Materials) and seated it.  I cleaned up the excess and then light cured the margins.  Checked the occlusion, and done!   The patient was very happy and expressed his appreciation.  He'll be returning to New York in a couple of weeks.
I'll email these photos to his dentist back home.  I'll also let his dentist know about the materials used, so he knows what he's dealing with when he retreats the tooth.
While this wasn't a "big ticket" patient, each website referral adds up.  Plus, I got to meet a really cool guy!
The take-home message…
Write your own copy for your website.  I've mentioned the virtues and benefits of writing your own copy many times in this blog, on Dentaltown, and in my book.  You don't have to be eloquent.  In fact, it's better if you're not.  Write like you speak.  Know your audience, and write in a style that resonates with them.
Rather than being overwhelmed by the task of rewriting your entire website, start with one page.  Start with your welcome page.  Then another.  And, another.  Pick away at it.  If it takes a year, it takes a year.  So what?  Just do it!  Websites work and work and WORK.

Copyright protected by Digiprove © 2014 The Dental Warrior®