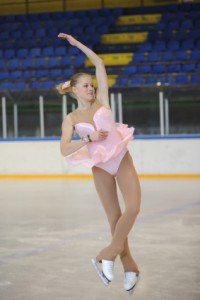 Moments ago I was reminded of this seemingly trivial matter in a thread on Dentaltown.com.  I've brought it up over the years here and there on Dentaltown.  So, I thought I would write up a quick post about it on my blog.
Many dentists often use the term "simple" to describe a dental procedure.  "Simple extraction" is the most common example to distinguish an extraction as non-surgical.  But, it could also be used to describe a minor periodontal surgical procedure like a localized gingivectomy or even a small occlusal restoration.  A "simple surgery" or "simple filling."
I believe the word "simple" is primarily intended to reduce patients' fears.  "It's just a simple extraction." Certainly, any effort to decrease patient anxiety or apprehension is noble and practical.  Dentists are constantly dealing with the psychology of treating patients.  It's a very thin tightrope we walk on a daily basis.  We perform invasive procedures while literally getting in our patients' faces.  It's very "personal."  So, we have learned to talk to even our adult patients as if they are children.  "Just a little pinch."  "It's a little filling."  "It's not very deep."  "A little puff of air here." And so on.  Goo-goo, ga-ga.  Don't worry, I'm a harmless dentist.  Please love me, don't hate me."  🙂  All well and good if it helps ease our patients through their visit.
Ain't Nothin' Simple.
BUT…   I submit that using the word "simple" undermines your relationship with patients.  "Simple" implies easy.  If something is "simple" it is not worth much.  "Simple" should not be expensive. And, everything we do is "expensive."  So, you communicate with your treatment coordinator or front desk in front of the patient and say, "Today's visit will be a simple extraction." You may see the conflicting thoughts that are very likely occurring in the patient's head.  "If it's so simple, why does it cost so much?"
"Simple" undermines the value of the service you're providing.  "Simple" diminishes YOUR value.  If it's so "simple," anyone could do it.  It took you, at a very minimum, eight years to learn how to do that "simple" procedure.  And, presumably, you've added to your knowledge with continuing education, not to mention your years of experience.  Sure.. it's "simple"…. for YOU.
You may dismiss my supplications here as over-analyzing the situation.  And, the implications of the word "simple" may not have such an overt effect on some patients.  But, I believe over the long haul, the effects may be insidious.  I truly believe it will undermine your relationships and success over time.
It's All Routine!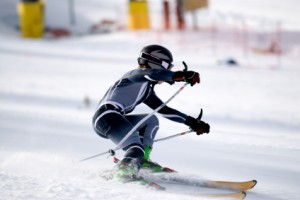 When you watch an Olympic or professional athlete perform, they make it all look easy.  But, you'll never hear an ice skater say, "I'm going to perform a SIMPLE quadruple-Axel-Lutz-toe-loop."  (I know very little about figure skating and imagined that amalgamation of skating moves.)  It took the skater years and years to get to the point of being able to ROUTINELY perform a quadruple-Axel-Lutz-toe-loop.  The skater has practiced this thousands of times.  And, she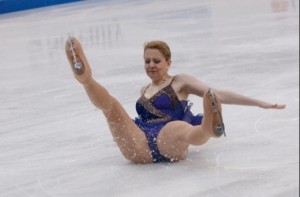 likely busted her ass on the hard ice trying it the first few hundred times.  She missed going out with friends while practicing for hours every week.  No hanging out at the mall.  And, her parents invested a fortune.  And, now, she can nail that quadruple-Axel-Lutz-toe-loop every time, making it look simple and easy.
What did you give up (to become a dentist)?  What were your friends doing when you were studying for the O-chem exam?  What were your friends doing after college when you decided to go to four MORE years of school?  How much have you invested in your physical facility?  How much have you invested in your continuing education (be sure to count the cost of the time away from your practice)?
How many times have you "busted your ass on the hard ice" with an extraction you THOUGHT was going to be "simple?"  Think about that for a moment.  It is the culmination of all your experiences, good and bad, that make you the dentist you are today.
So, to no longer belabor my point and get to the solution… I eliminated the word "simple" from my dental practice.  Instead we use the word, "ROUTINE." If an extraction is non-surgical, we call it a "routine extraction." Incidentally, if it's a surgical extraction, we call it a "complex extraction." Again, reducing patient fears by using friendly language is a good thing.  But, we can do it without undermining the value of our services.  So, remember the word, "ROUTINE."  Difficult activities are ROUTINE to those who are highly trained and experienced.  "Routine" implies expertise.  "Simple" implies that little to no skill is required.
OK, my fellow Dental Warriors, I think I've made my point!  🙂  Be proud (and realistic) about your skills.  Unwitting self-deprecation has no place in your dental practice!  Your skills are not "simple."  Comport yourselves accordingly.  Give your services the dignity and value they deserve.

Copyright protected by Digiprove © 2013 The Dental Warrior®