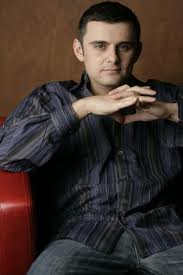 For a DOZEN years I've been preaching that "Content Is King" when it comes to online marketing.  And, now I'm hearing it from the real experts.  Gary Vaynerchuk is an online marketing sensation.  Dude's a genius.  Really… he is.  I've been following him on and off for a few years.
Here are a couple of recent video missives about CONTENT by "Gary Vee":  (videos after the jump)
While my primary focus, when I refer to "content," is website marketing, this concept applies to any form of marketing (including traditional media) and online social media (blogs, Facebook, Twitter, Google +, etc.)
And, I dare suggest that Gary Vee is referring to SELF-CREATED content.  That's what I've been preaching.  I do not believe this can be delegated to a third party… especially one that doesn't know you or work with you on a daily basis.  To RESONATE with your visitors, viewers, listeners, or audience, it's got to be PERSONAL.  I don't believe you can connect with your audience when someone else is doing the talking for you.
Over the years, I've also sparred with other dentists in online discussions about the "glitz" factor Gary refers to in the first video.  Dentists like shiny objects and cool special effects.  We're techno-geeks.  We love gadgets.  And, many dentists mistakenly believe that flashy websites are better than non-flashy websites.  My own website is decidedly non-flashy.  But, it is CONTENT-RICH.  And, it's all MINE.  I wrote every word.  And my personalized message resonates with visitors searching for THE dentist for them.
Get busy writing your OWN content, Dental Warriors!