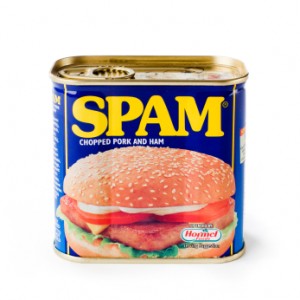 As this blog has become more popular, I am finding more and more spam comments.  Most of them are from purveyors of anything from shoes to male enhancement products.  Most of those get automatically filtered out by my spam plug-in.
This isn't the first time I've written about this topic.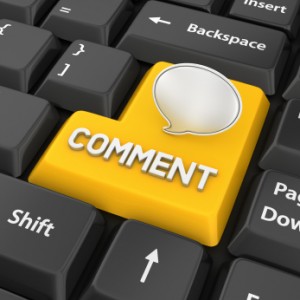 But, some of them are from "dentists."  The reality is that they aren't really from the dentist, but rather they are submitted by whomever the dentist hired to do the SEO (search engine optimization) for his or her website.
The idea is to build "back-links" to the dentist's website, increasing his "Google street cred."  The more links that point to your site, the better for increasing your Google ranking…. to a degree.  Ideally, you want other high-ranking and highly-relevant sites linking to yours. 
Posting comments on a blog (which usually allows a link in your signature or even in the body of the comment is, theoretically, a way you can create back-links without having to enlist the help of other website owners.  You don't have to ask.  With blog comments, you can do it yourself.
But, it can backfire.  First of all, bloggers don't like spam comments.  We want comments that contribute to the conversation.  We don't mind a link, if you are actually contributing.  Of course, to post a cogent comment, you must have read the article.  It helps if your comment is relevant to the article content.
Here's what may happen when you hire someone to do your SEO:  The SEO, farms out some of the SEO tasks (oftentimes overseas).  The contracted lackey spams blogs with what amounts to gibberish, just to create a back-link.  It's gibberish, because the proxy commenter hasn't read the article and fails miserably in his / her command of the English language.
Here's one I got today that slipped through the spam filter:
The purple text is the "name" of the commenter.  It's purple because it's a link.  It links to this website:
I would normally blur out the dentists' names.  But, they should know about this.  So, if you happen to know them, feel free to alert them.  I would have emailed them, but their own website does not have a way to contact them by email (not good).  And, frankly, I'm too lazy to call them.
The dentist is in New Jersey.  While I have often found the IP address of the commenter to be in a foreign country, this one happens to be 88 miles away in New York City.
Here's the bottom line:  It's OK to hire an SEO to optimize your site.  But, you should know what they are doing… EXACTLY what they're doing.  If they tell you, "we're building back-links to your site," ask them HOW.
These spam comments usually get filtered automatically.  But, some slip through.  Bloggers like myself pay attention to the comments on our blogs and end up deleting them.  So, if your SEO is doing this, he or she is wasting time and YOUR MONEY.

Copyright protected by Digiprove © 2013 The Dental Warrior®