With a nod to Stevie Nicks and Tom Petty (Stop Dragging My Heart Around)…
Everyone wants the link juice.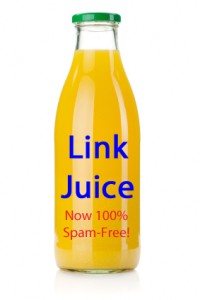 One of the factors used by Google in ranking websites in the search engines results is inbound links.  Inbound links (aka back-links) are links from other websites to your website.  Google figures if a lot of websites link to yours, it must be a good and important website.  And, this is true.  It's not the ONLY factor.  But, it is one, and it's a fairly important one.  The more highly ranked the referring website, the better, too.  The more relevant the referring website, the better.  By relevant, I mean it's a website with content that is related to the content of your website (and the searcher's terms).  The title of this blog article will make more sense when you read further…
I'll show you mine, if you show me yours.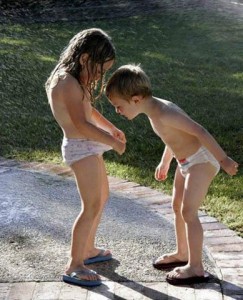 So, ideally, for a dental practice website, you'd want inbound links from other highly ranked and relevant DENTAL websites.  Usually, this takes some virtual hand-shaking.  Most website owners don't just hand out links willy-nilly.  Quite simply, they've got better things to do, unless there's something in it for them.  Surely they would link to your site if you had information that would be useful to their own website visitors.  But, that's a fairly tall order, and they would need to not mind losing visitors to your site.  Another arrangement can be an exchange of links.  I'll link to you, if you link to me.  That may (or may not) be incentive enough.  The real value of reciprocal links has been questioned and debated, though.  It can't hurt, and it might help.
Link farms – weapons of mass do-nothing.
If you've owned a website long enough, you've likely received email offers promising massive numbers of links (hundreds or even thousands) to your website – for a price.  Three words:  DON'T DO IT.  That's all you really need to know.  But, in case you need more convincing…  These are usually "link farms."  Link farms are websites that consist of nothing but pages of links.  The exist solely as a source of links.  And, Google will bitch-slap you for using them.  It's a waste of your money, it doesn't work, AND Google will likely penalize you.  Got it?
Spam, spam, spam… it's what's for blogfast.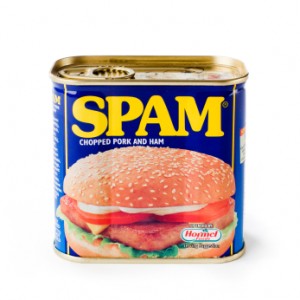 Another more recent strategy used by companies promising links to your website is blog spamming.  Blogs are typically very active and typically focus heavily on one particular topic.   Google really likes blogs.  They really, really do!   Blogs are highly ranked and usually highly relevant.  So, if you can get a link to your site from a popular blog, that's some good "link juice!"  And, you can do it without begging permission from the blog owner (like you do with other websites).  How?  You do it by posting a comment (with your link embedded in it) after a blog article.  Easy-peasy!
But, there's a fly in the processed meat.  If you post a comment JUST for the purpose of creating a back-link, it won't be appreciated by the blog owner.  We bloggers love comments and discussion.  But, it must be relevant to the article.  And, we bloggers now have a wonderful blog "plug-in" that automatically detects spam comments and deletes them.  The spam filters detect excessive links and puts them in quarantine.  But, not every blogger has this set up in his or her blog.
Spam is not SEO!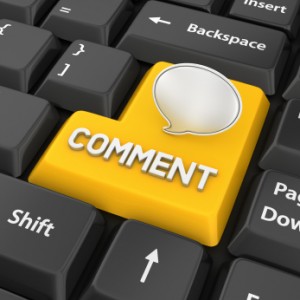 Just as there are link farms, there are companies that will automatically seek out blogs and generate comments with links to your site.  I'm sure this is sold as SEO.  And, I'm fairly certain the clients have no idea it's being done on their behalf.  I strongly suggest that when you hire an SEO company, that you ask and understand EXACTLY what they are doing for you.  You may be wasting your money on a company whose strategies include blog comment spam.
Anyone who runs a blog can recognize the spam straight away.  Besides the obvious embedded links, the actual comments usually amount to gibberish.   The comments are exaggerated examples of poor grammar, poor spelling, and are a syntactical mess.  And, sadly, I'm getting a bunch of these on my blogs (I have more than one) from companies hired by dentists.  Here's one posted to my dental practice blog today:
Thanks for sharing the idea there would be some apprehensions from segment but i am up for it.i agree with u…. six month smiles London.
The bolded section is the link to a dental clinic in the U.K.  Of course, I've removed the actual link in the quoted spam above.  I don't want to reward these underhanded activities.  I'm sure you can recognize the awkward syntax in the comment.  It's likely being created by a company where English is not the first language.
Another recent one written on behalf of a local dentist (updated July 2016):
That's a cool work! you really did the best work. you saved somewhat big confidence hooked up! Here after you were fed into all dental services!
Again…. It's fairly obvious that this was written by someone who does not have a command of the English language.  It's mostly likely outsourced overseas.  But, it was written on behalf of a local dentist I'm quite sure has a better grasp on our language.
"May I mambo dog-face to the banana patch?" – Steve Martin
More examples of the gibberish spam comments from The Dental Warrior blog:
 hi!,I love your writing very so much! share we keep in touch extra approximately your post on AOL? I require a specialist in this house to unravel my problem. May be that's you! Having a look forward to look you.
 I feel that is among the so much significant info for me. And i'm satisfied studying your article. However wanna remark on some general issues, The site taste is perfect, the articles is truly nice : D. Just right task, cheers
All is not lost.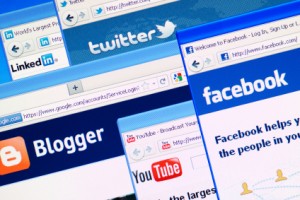 This doesn't mean you can't get quality links to your website.  You just have to do it honestly.  Bloggers, like myself, don't mind if you put a link in your comment… as long as the comment is relevant and adds to the discussion.  If your comment's sole purpose is to generate links, bloggers will likely delete it (if the automatic spam filter doesn't).  And, please don't hire someone (likely located in Bangladesh or China and doesn't have a command of the language nor an interest in the topic) to spam on your behalf.  It's wasted money!  And, it's lost opportunity.
Social media is… SOCIAL.
You've GOT to do it yourself.  Social media is social.  You wouldn't send a surrogate to a birthday party and then expect the host to have the impression that you were there… or that you cared (at all).  Get out there.  Mix it up!  Read the blog and chime in with REAL comments.  It will take time, but it will pay dividends.

Copyright protected by Digiprove © 2013 The Dental Warrior®