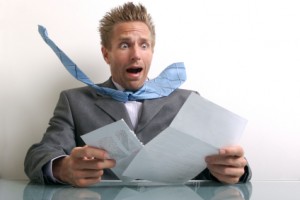 Six weeks ago I had an emergency appendectomy.  And, the bills are coming in.  I have a catastrophic medical plan with a large deductible.  And, even with this medical adventure, the amount saved in premiums over the past few years far exceeds what I had to pay out in a deductible.
I spent four days / three nights at the hospital.  And, the bill JUST for my hospital stay was $76,713.03.  That's not a typo or a misplaced comma or decimal point.  Almost seventy-seven grand!  That did not include the fees from the team of doctors that treated me.  So, what did that $76,713.03 include?  How does it break down?
Inpatient Services:
IV solutions (5):  673.40
Sterile supplies (29):  25,258.99
Lab / Hematology (3):  1,522.00
Lab / Urology (1):  288.00
CT Scan (1):  12,386.00
Anesthesia (2):  4,387.00
Drugs requiring DET Code (10):  1,508.85
Pharmacy (19):  1,421.94
SAD Drugs / other (17):  1,990.85
Lab / Chemistry (3):  2,134.00
Lab / BACT-MICRO (1):  142.00
Path / Lab (1):  1,125.00
OR Services (2):  15,462.00
Emerg Room (2):  2,634.00
Recovery Room (1):  3,575.00
Room Charges:  2,204.00
I assure you there are no typos in that list.  I'm tempted to get a break-down of each charge.  The numbers in parenthesis above indicate the number of "units" in each category.  I can't say that much of it makes any sense to me.  For example, there are three categories that would fall under "drugs" or "medications" in my estimation.  What are the differences between "drugs requiring DET code" and "Pharmacy" and "SAD drugs?"  Sad?  I wasn't ever sad!  😉  And, what's a "unit" of Pharmacy?  And, why did I have 19 of them?  Nineteen of WHAT?  Heck… I refused pain meds in the ER, much to the surprise of all the staff I encountered.  Click here to read my tragically "hilarious" account of my appendectomy experience.
$673 worth of I.V. fluids (5 units)?  What was in it? Dom Perignon?
And, holy shit!  I used a crapload of "sterile supplies," eh?  Twenty-five thousand dollars worth and change!  If you read my blog post about the sequellae of my surgery , it seems they forgot to sterilize the Foley catheter.  I should get a refund on that!
Two units of Emergency Room?  I was in there only once.  Two units of OR services?  Did they operate on me twice?  Did they have to go back in and retrieve something left behind?  At least I only used 1 unit of the Recovery Room!
What about "Room Charges?"  It didn't list any "units" of that.   Just the charge of $2,204.00.  During my four days and three nights there, I had exactly ONE meal.  No, I'm not kidding.  I ate one meal on my last day.  While I watched a long marathon of "American Chopper," I don't recall ordering any porn or pay-per-view.
So… I'm a doctor, and I don't know what most of this means.  How am I to verify the accuracy of this bill?  How do I know if I got 16 or 17 "SAD drugs?"  Over twelve grand for a single abdominal CT scan?  REALLY?  I was in there for about 60 seconds. Did a bunch of x-ray junkies slip in on my dime?
But, how much is it REALLY?
So, just when we've finished scratching our heads to the point of bleeding over the fees outlined above, comes the bottom line after the "Contractual Adjustment."  Apparently that's the adjustment that accounts for the fees negotiated between the hospital and my insurance company.  Ready for this?
The "Contractual Adjustment" was $70,729.03!  That leaves a final bill of $5,984!  Whiskey Tango Foxtrot (WTF)??  How is this possible?  I got all that… for under $6k?  And, may we assume that the hospital didn't lose money by treating me?  They could discount my fees 92% and still come out ahead?  After all, I wasn't a charity or indigent case.  I was a PAYING customer.  So, if I was a profitable patient, then how do they explain the crazy-high fees in the bill?  It would seem setting the fees must simple be how they "game" the insurance companies.
The surgeon's fees are as much of a joke as it turns out.  The actual retail price of the surgeon's fee was $2500.  Actually, I'm good with that… it even sounded LOW to me.   But, OK.  Here's the part that made me feel bad for the surgeon.  The insurance contract reduced his fee to $400!!  Holy crap, I wouldn't even drive to the hospital for $400.  And, by LAW, the surgeon has to provide all follow-up services for 90 days for no additional charge.  That's CRAZY.
So, it does raise the question:  What are these medical services REALLY worth?  And, when third party payers are the primary source of payment, the consumer is left in the dark.  And, in most cases, I submit that the consumer simply doesn't care.  And, THAT is how you get a nuclear escalation of healthcare fees.
And, if someone doesn't have insurance, do they pay the full "gamed" fee?  I dare say if the patient doesn't have insurance, he or she probably doesn't have seventy-six grand sitting around.  The hospital can't repossess their services for non-payment.  So, I suspect they collect very little of the total fee.  What happens then?  Do they "write it off?"
So, if I went to the hospital reception desk and asked, "How much is an appendectomy?" do you think they could answer my question?  What if I called the Chief of Surgery, could he or she answer my question?  The CEO of the hospital?  I doubt it.  The hospital is a BUSINESS, right?  How do you run a business when even YOU don't know what you ACTUALLY charge or what you actually get paid???
In my dental practice, my fee is my fee… for any of the services I provide.  I don't participate as a contracted provider with any plans.  I don't "game" the system.  My fee is my fee.  And, I get paid in full.  If a patient at my office needs a crown, they will get a straight answer on what the cost will be.  It's not rocket science.  But, it seems that hospital fees are a work of science fiction.
It's not really a matter of the cost being "too high."  It's a matter of "What the hell IS the cost?"  Just charge me what the service is WORTH.   Expenses + Profit = Price.  I have no problem with anyone making a profit.  But, as a consumer, I like to know what something costs… actually costs.  Don't dick around and change up the price depending on which way the wind is blowing.  Just give it to me straight!
I've always wondered about 75% off sales at jewelry stores, for example.  It sends a mixed message.  One of those message is that the rest of the time, they're OVER-charging by 75%.  It undermines credibility.
That's all for now, fellow Dental Warriors.

Copyright protected by Digiprove © 2013-2014 The Dental Warrior®