If everyone is zigging, should you be zagging?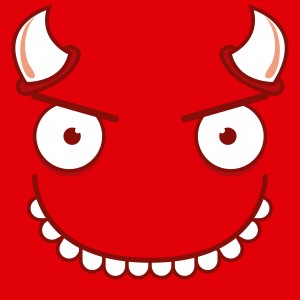 I just finished reading a book, "Evil Plans: Having Fun on the Road to World Domination," by Hugh Macleod.  It reminded me of a thought that occasionally percolates in my brain.  What can I do (in my career and life) that is different?  Really different.  I ponder the question, and then…. "Look!  Squirrel!"  Life gets in the way. 
Routine is comfortable.  Homeostasis is comforting.  Conformity is easy.  Stretching is painful.

Just boo it.
One thing I've learned as I cross the threshold of middle age is that if an idea is hated by some people… even many people…. it's probably a good idea.  If many tell you it can't be done, then you should probably do it.  Dentists are particularly anxious to shoot down (boo) any colleague who strays from the straight and narrow.
Just screw it.
How could you micro-niche your dental practice?  How could you transform your practice in a way that would stand out?  What could you do that is "impossible?"  What would you like to do that would piss off a lot of dentists?
On the other hand, what ELSE could you do besides "drillin', fillin', and billin'?"  Teach?  Write a book?  Start a blog?  Go on the lecture circuit?  Be a consultant?  Invent something?  Create an app?  Paint?  Sculpt?  Build furniture?  You don't have to pick just one.
I wouldn't do that, if I were you.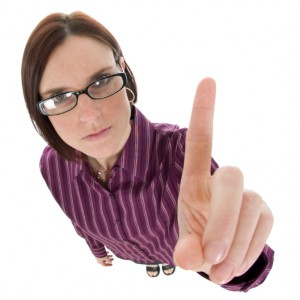 Several years ago, my friend Dr. Ryan Swain posted a thread on Dentaltown.com about his Evil Plan to change his general practice into one that did ONLY "six month braces."  A lot of dentists told him that was insane, risky, stupid, would never work, etc.  I'm ashamed (at this point) to say that I was one of those dentists cautioning him about the potential folly of his Evil Plan.  Well…. he not only did it… He started teaching other dentists how to incorporate Six Month Smiles into their general practices.
I took Ryan's course in the attic of his practice in Rochester.  Shortly thereafter, I spent a year as an instructor traveling around the country for Six Month Smiles, as it expanded nationwide (and now internationally).  Ryan then endeavored into "vertical integration," providing instruments, supplies, and lab services for his Six Month Smiles dentists.  The company grew…  And, then he sold it.  By now, he's communing with the Universe somewhere around Boulder, Colorado.
Crowd-sourcing Evil Ideas.
I've been inspired to think "out loud" (writing) in an attempt to not only stimulate my own Evil Plan generator, but to stimulate yours, too.  In fact, I am asking you to post your own Evil Plans in the comments below.  Maybe they're not Evil Plans, yet.  Maybe they're just Evil Ideas you've had.  Perhaps, it's an idea that you dismissed as soon as your mind conceived it.  We dentists are conditioned to do that.  Or maybe it's an Evil Idea that you articulated to someone else or even a group of colleagues, who predictably shot it down.  And, then you gave up and went back to your mundane life, like a good little dentist.  😉
Here are some Evil Ideas to get this party started:
A practice that is dedicated to only ONE thing…
– Short term orthodontics – if it's been done before, it's possible!
–  Implants – placement and restoration of implants… nothing else.
–  Full mouth rehabs / complex restorative – no simple restorative, no hygiene, no kids.
–  Emergencies only – no regular patients… just emergencies.  You take care of the immediate problem (extractions, pulpectomies, patch up broken teeth, and then refer them to a "regular dentist" for follow-up and regular care.  What about an office that is open "24 / 7?"
Instead of "fee for service," charging a fee-per-hour + lab costs.  You figure out your hourly overhead + desired profit and make that your hourly charge.
Members only practice – ala MDVIP (concierge medicine).  Charge an annual membership fee and offer exclusive services, such as guaranteed same-day emergencies, guarantee on-time appointments, special after-hours appointments, etc.
Minimalist practice – What about downsizing?  One op.  One assistant.  And, maybe a front desk.  No hygienist.  Low overhead.  Do it all yourself.
Those are just some quick ideas.  What are your Evil Ideas?
Would you?  Should you?  Could you?
What ONE thing would you LOVE to do?  What things are you doing now that you'd like to eliminate?  If nothing could stop you, what would you do with your practice that would be "revolutionary?"  Maybe it's not practicing at all.  Maybe it's something outside of clinical dentistry.  What would it take for you to be completely "jazzed" to go to work every day?  How could you have FUN and get paid to do it?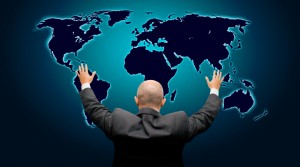 Let's not consider why an Evil Plan can't be done.  Of course, there are obstacles for any Evil Plan.  But, let's just mentally eliminate them for now.  Consider that nothing is impossible.  Anything goes.  What would be your Evil Plan for world domination?
GO!  Lay it on me.  Share your Evil Idea in the comment section below!

Copyright protected by Digiprove © 2014 The Dental Warrior®