Nope… this isn't a post about guns.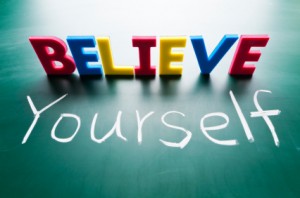 I'm writing about staying true to yourself and believing that your services have real value.  Yes, there are people… even many people… that make their dental decisions based on low fees.  The problem with chasing the moving target of offering lowest price is that it's a race to the bottom.  And, who wants to end up at the bottom?
2nd Opinions – looking for cheaper dentistry
A few weeks ago, I had a new patient come in for a second opinion.  He brought his own plain paper copy digital x-rays (ugh!).  He was missing his upper right molars.  He had been to another dentist who proposed to do a fixed bridge supported by the two premolars, each with advanced periodontitis, with a distal cantilevered molar pontic!  Oy!
The patient lamented that the previous dentist's fees were "high."  I glanced at the treatment plan he had brought with him.  The fees were HALF of mine.  This guy is looking for cheaper and he's in an office (mine) that's double!
Regardless… My first obligation was to give him my clinical opinion.  I explained that I felt a cantilevered bridge on those two teeth was doomed for failure.  Alternative treatment options were discussed (including implants vs. partial denture).  He was surprised to hear this.
Ummm… my fees are higher.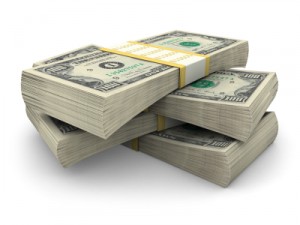 I also then honestly explained that my fees were considerably higher.  Our conversation was very nice, and we seemed to hit it off.  But I thought to myself, "I'll never see this guy again."
While there are certainly many patients who ARE "price-conscious," I believe many ask (and complain) about fees because they don't know what else to say.  Patients aren't really educated enough or qualified to ask technical or quality-related questions.  Furthermore, many have been indoctrinated by insurance companies, and even the government, to believe dental care is little more than a commodity.  This is the battle Dental Warriors fight…. every day.
He's baaaaack.
Last week, my office manager came to me and said, "You'll never guess who called."  It was the patient who was presumably looking to spend less.  He set up an appointment for a comprehensive exam!
Why?  Why did he come back, when he initially indicated that the previous dentist was too expensive at half my fees?  One might surmise that he liked my office (it is nice!).  Maybe he liked my staff (they are nice, too!).  Maybe he was comforted by my confident presentation of treatment options.  Maybe he had an epiphanous realization that there is more to dentistry than low price.
It was probably combination of many factors, tangible and intangible.  The point is that I understand that:  "Some will.  Some won't.  Some wait.  So what?  Next!" 
Dentists have a tendency to back down when patients confront them about fees.  We want to help every patient.  But, we also need to realize that we can't help every patient.  We can't lead every patient to ideal dentistry.
Believe!
We must remain true to our principles.  And, if YOU believe in what you're saying, so too will your patients.  Do you BELIEVE in yourself?  Do you believe in the VALUE of your fees?  Are you apologetic?  Do you brag that your fees are "average for the area?'  Do you justify?  Do you stammer as you explain that you use the best labs, best materials, blah, blah, blah?  Don't.  Shoot straight and then shut up.

Copyright protected by Digiprove © 2013 The Dental Warrior®