Today, my ship, the USS Independence, will begin its final journey (under tow) from Bremerton, WA to Brownsville, TX where it will be broken down and scrapped.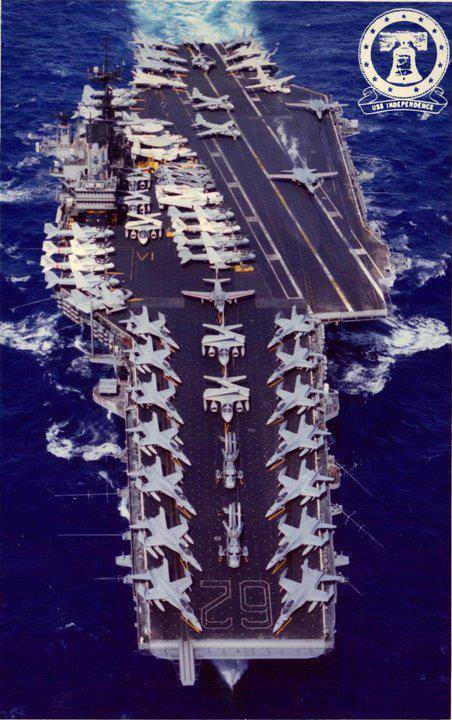 It's interesting (and unique in the military services) how wistful sailors are about their ships when they look back at their time at sea.  I suppose it has something to do with living and working on a big machine, "24 / 7" for, literally, years.
A ship is a living being, of sorts.  The USS Independence (aka "Freedom's Flagship") was a machine, but it was run by 5,000 men.  At sea, sailors work seven days a week.  Some work 12 – 14 hour shifts (some longer).  When you're stuck on a ship, living and working with people, in a confined space with no escape, you HAVE to get along.  You get quite close to your shipmates.  There are no secrets!

It's understandable that it becomes a mental touchstone of our youth.
The Independence was commissioned in 1959 (launched in 1958) and decommissioned in 1998.  Forty years of service.  Slide show after the jump.


Copyright protected by Digiprove © 2017 The Dental Warrior®