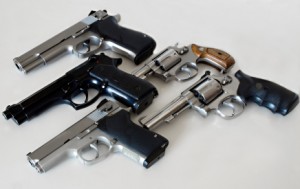 A few years ago, I reviewed a program designed to help gun owners document and archive important information about their firearms, related accessories, and ammunition.  While I liked the old program I was using, the developer has apparently abandoned the project.  My copy of the old program had become buggy, and there's no support for it anymore.   Fortunately, I recently discovered a new gun database program that is fantastic.  It's superior in many ways.  It's called Your Second Amendment Firearms Database (or "2AFDB" as an abbreviation later in this article).
There are a number of data points about your firearms, ammo, and related accessories you might want to keep recorded or track:
Receipts and other paper documents (scanned or photographed)
Acquired / purchased from source
Price paid / current value
Serial numbers
Round count (rounds fired through each gun – an "odometer," so to speak)
Photos
Accessories
Maintenance and repair records
Modifications
Insurance
Ammunition inventory
Range and training log
Disposition / location (Is it in the safe?  Is it in the shop?  Did you loan it to someone?  Sell it?)
Why?  I can think of a few reasons.  Such records can help if you ever sell any of your firearms.  They can help in the case of loss (fire, flood, theft) for insurance claims and police reports.  They can also help diagnose issues by having a history of each gun, ammo, and your usage.  Another reason is for your own personal knowledge of how your guns are being used (a logbook), their condition, and value.  It increases your enjoyment of owning and using firearms.
Yeah, but do I need an app for that?
Sure, you could use a piece of paper in the old file cabinet or even a spreadsheet to do this.  But, a functionally-designed relational database has so much more to offer Continue reading →

Copyright protected by Digiprove © 2016 The Dental Warrior®