I haven't written in a while… uninspired and busy with my family's "new normal."  But, here's what happened last week…
"I can't help you with any discomfort."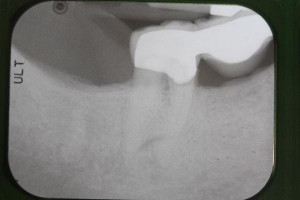 A new patient came for a problem-related examination.  He found us through our website.  He had a four-unit bridge #28 – 31 (#30 missing) and an RCT on #29 finished about 3 weeks ago.  His complaint is that one of the teeth is very sensitive to heat.  He pointed to #31.  Overall, the bridge looked decent, except for the facial and mesial margins on #31 being shy.  The margin on #29 isn't perfect, either.  The RCT on #29 looked good, though that tooth was still sensitive to percussion (not unusual only a few weeks post-op).   "I've got my x-rays."  The patient showed up with a copy of his FMX printed on a single sheet of plain paper.  This shit drives me NUTS!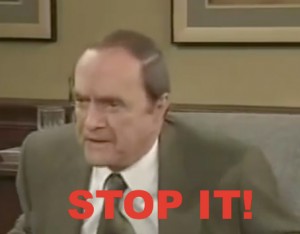 Attention all digital dentists:
  Stop giving out WORTHLESS plain paper copies of digital x-rays!  It makes us ALL look bad!  Patients don't understand why we can't use them (not diagnostic).  And, they get upset that we either have to WAIT for proper emailed images or take them all over.
My front desk called the previous dentist to get emailed copies of x-rays.  His office obliges, and we got them immediately.  The images Continue reading →

Copyright protected by Digiprove © 2015 The Dental Warrior®