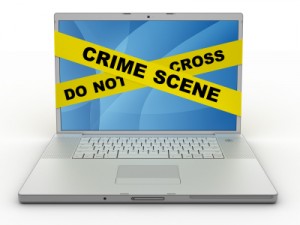 I had a bit of a scare yesterday.  The first thing in the morning, my office manager told me she couldn't get the computer at the front desk working.  There was a pop-up window saying my hard drive was full.  Whaaaaaaa??   Sure enough, there it was.  Whisky.  Tango.  Foxtrot!  The computer had pretty much frozen up.  I could barely get it to do anything.
The computer has a 500 Gig hard drive, and I knew it couldn't be even more than half full.  No way.  I checked the properties of the hard drive.  It was full.  But, full of what?  How??
Had I been hacked?  Did we get a virus?  Am I a victim of ransomware??  Please!  Not that!  Does Vladimir Putin have a vendetta against me?  I bet it's those fucking Russians!  😉  Though, we didn't get a pop-up ransom notice, so it probably wasn't that.  I hope not!  But, I was sweating bullets!
I've got a guy!
So, I had my office manager call one of my local dentist friends for a recommendation for a "computer guy," STAT!  Usually, the "computer guy" is ME.  I'm pretty tech-savvy, but I was too panicked Continue reading →

Copyright protected by Digiprove © 2016 The Dental Warrior®