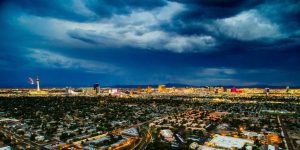 Las Vegas…. Sigh.
I've been a busy guy over on Facebook, as I cannot help being drawn into discussions about firearms, most recently stemming from the incident in Las Vegas.  As many of my readers and friends know, I am a firearms enthusiast.  But, just as I am a nerdy dentist, I'm a nerdy gun guy, too.  I don't simply "like" firearms.  I have dived deep into the pool of firearms knowledge.  I have not come to my positions casually, nor do I take the subject lightly.  I have spent hundreds, if not thousands, of hours studying the topics of firearms, firearms use / marksmanship, defensive use of firearms, ballistics, and firearms laws.  I have also studied books on violent crime and situational awareness.
But, this article isn't about guns.  Really.  Stay with me.  Read on.
I actually know shit.
I will not claim to be an "expert among experts."  Hardly.  I am way down the totem pole of real experts.  But, in a room of "normal" people, I dare suggest I have a bit more knowledge than the rest.   😉   Besides having read dozens of books by the most recognized experts in the field, I am…
Qualified "Expert" Pistol in U.S. Navy.  (Not that difficult, really.  But, I got a medal and everything!)
40 years of firearms experience (fired my first firearm at age 13 at summer camp).
Certified Pistol Instructor (NRA).
Certified Range Safety Officer (NRA).
Attended other "hands-on" firearms courses.
So, when I see or hear pure unadulterated bullshit about firearms… I'm talking completely incorrect statements of "fact," I cannot help chiming in to set the record straight.  Though, I have found that no amount of facts can compete with emotionally-based positions.  No amount of credentials can counter celebrity or popular opinion.  And, again… this article… not about guns.  We shouldn't be talking about guns.  Read on!
We all want the same thing.
I understand that these violent incidents, perpetrated by suicidal sociopaths hell-bent on taking as many innocents with them as possible, are VERY disturbing.  It's safe to say that ALL of us, regardless of political inclinations, are compelled to seek solutions to prevent or mitigate these crimes.  It's very emotional to see it happen before our eyes on streaming video. Continue reading →

Copyright protected by Digiprove © 2017 The Dental Warrior®