Those who know me, know that I've been "insurance-free" for my whole career. My practice has been truly FFS (fee for service) for its entire history. I can tell you, that it has NOT been easy. But, when I observed the struggles of my insurance-based colleagues, it hasn't been easy for them, either.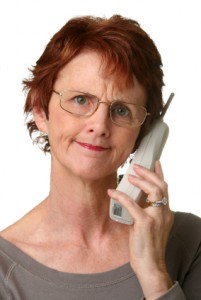 My friends deal with the vagaries of deeply discounted fees, rejected claims, lost claims, delayed payments, denied payments, down-coding, and demanding patients who expect them to know the intricacies of dozens or hundreds of plans, and so on.
My challenge has been to attract patients who choose to come to my office because of the level of the service we provide rather than where their "insurance booklet" tells them to go.
Maybe I'm an idiot?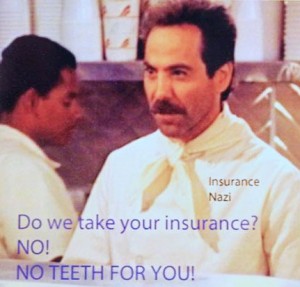 But, times have been tough. I have a lot of empty chair time. While my goal has never been to simply "be busy," it's natural to get worried when things are slow. And, as time has gone on, it seems people (patients) care less and less about quality of service and more about low cost and "does my insurance cover this?" There have been times where I doubt myself and think, "maybe I'm an idiot and should join some plans?"
OK, maybe I should look into it?
Last month I decided to at least look into it. I figured I'd at least get some information from one or two insurance companies about their PPOs. I started with Cigna. I had my office manager give them a call and ask for some information to be emailed to me. They promptly accommodated that request and emailed me a fee schedule.
I exported my fee schedule from my practice management software into an Excel spreadsheet. Then I took Cigna's fee schedule home with me and had my wife dictate the fees to every single code to me, as I input them into another column in the spreadsheet. I then created another column with a formula to calculate the percentage discount for each fee.
You can click on the spreadsheet image below Continue reading →

Copyright protected by Digiprove © 2019 The Dental Warrior®