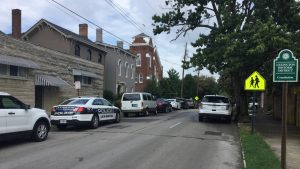 On my personal Facebook profile, I have a long-running series of posts that I call, "From the Files of It Never Happens."  It was inspired by a quote from Shannon Watts, founder of "Moms Demand Action."  (I can't help giggling ala "Beavis and Butthead" when I hear the name of her anti-2nd Amendment organization.)  In an interview with CNN (June 7, 2014), Watts was asked about NRA president Wayne LaPierre's contention that the only thing that stops a bad guy with a gun is a good guy with a gun.  Watt's responded, "This has never happened. Data shows it doesn't happen."  To see the video of her interview, click on this link and skip ahead to 7:05 for the question and her answer.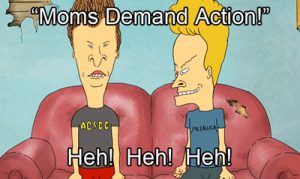 Yeah… DGUs (defensive gun uses) "never happen" dozens of times a day and hundreds of thousands of times per year (as per multiple studies, including the CDC's own reports).   I could easily post several news links per day with a Google search.  But, yeah… "This has never happened."  There are NUMEROUS cases of mass shootings and attempted mass shootings in which an armed citizen stopped the threat.  Of course, the mainstream media will NEVER cover those stories.   To which "data" is she referring?  Her statement is audacious and laughable.
Until now, I had never known anyone, personally, who was involved in a DGU.
Earlier this week, I learned a friend's son was unfortunately forced to defend his own life with lethal force (last Wednesday).  But, before I get to that story, I'll tell the story of a personal experience that led to my first handgun purchase.  The relevance (connection between my story and his) will become evident later in this article.
It "never happened" to me at 4 am (sort of).
Back around 1992, I was single and living alone in a nice apartment.  It was a walk-up design with the front door (and a garage) on the ground floor.  Continue reading →

Copyright protected by Digiprove © 2018 The Dental Warrior®