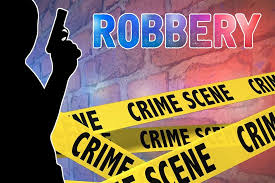 I've had this article queued up for quite a while.  A local news story about an ATM robbery inspired it about a year ago.  But, I've been sitting on the article.  I'm finally getting around to publishing it, after seeing a hoax meme on Facebook for the umpteenth time. 
Famed bank robber, Willie Sutton, was misreported as saying, "Because that's where the money is," when asked why he robbed banks.  He didn't ever say that to a reporter.  But, he later authored a book, "Where the Money Was."

Today, people withdrawing from ATMs are "where the money is," and accordingly, obvious targets.  A lot of people using ATMs are in "Condition White," oblivious to what is going on around them.

Top Ten Ways to Not Die at the ATM
My Top Ten best defenses against being mugged (or worse) at an ATM are:
(These are my own opinions.  Your mileage may vary.) Continue reading →

Copyright protected by Digiprove © 2018 The Dental Warrior®