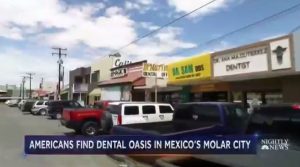 Los Algodones, Mexico…. a tiny town with 600 dentists known as "Molar City," has become the poster child for what some believe "ails" our "dental care system."  Molar City is the Mecca of "cheap dentistry."  Pardon all the quotation marks.  😉   Americans are reportedly flocking to Molar City because dentistry in the U.S. is just "too expensive."  By golly, something should be done about that!
NBC Nightly News ran a segment about it last night.  It's not the first time I've seen a story about Molar City.  But, being on the Nightly News certainly gives it more prominence in the minds of Americans.  Video below:
First, I'd like to point out that I believe any grown adult should be able to go anywhere he or she wants to obtain whichever services he or she desires.  It's a free country.
A crown is a crown, right?
I know that many of us (dentists) have seen some rather alarming "work" come from across the border.  In many cases, the patients are worse off than if they had never been treated in the first place.  Many of us have had to "clean up" these dental disasters from Mexico.  And, it ends up costing patients way more than it would have if they had first sought treatment in the U.S.  But, hey… a dentist is a dentist is a dentist, right?   And, some of the dentists in Molar City were trained in the U.S.  So, that's good, right?   Read on.
Don't drink the water!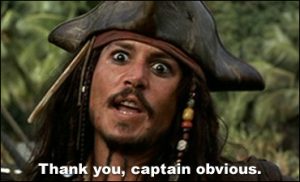 Now, before any of you virtue-signalling social justice warriors reflexively blurt out, "there are good and bad dentists everywhere," consider indulging in scratching more than the surface.  Let's THINK a little about this.  Yes… good and bad dentists are everywhere.  Thank you, Captain Obvious.  But, there is a CRITICAL difference.  Continue reading →

Copyright protected by Digiprove © 2017 The Dental Warrior®