It's been a long time since I have written a blog post.  No excuses.  Life is busy with family and other concerns, and I've not been inspired… until now.
Tele-dentistry?  Tele-braces?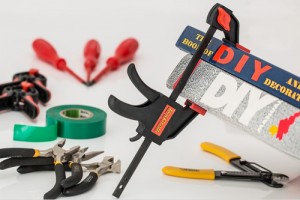 Many of you may have already heard about online companies offering do-it-yourself orthodontic clear aligners.  For many of us, the instinctive reaction is to scoff or laugh at such a silly notion.  Some will dismiss the news and suggest that P.T. Barnum had it right about a "sucker being born every minute."  I suppose the consensus might initially be summed up with the single-worded vernacular, "WhatevAR!"  What's next?  Do your own crown preps?  Tele-crowns?

I submit that we not make such assumptions about the public who decide to go down this path.  To be clear, this article is not intended to impugn the folks that pursue a course of self-treatment.  Rather, I suggest we do our best to educate them, realizing that it may fall on deaf ears with assumptions about our efforts being self-serving.  It's simply human nature to jump to that conclusion.
No worries, right?  If you visit this consumer review webpage and see their clients' "before & afters," you'll likely be quite amused at the "results."
Of course, we have many well-founded clinical concerns and objections to the concept of self-diagnosis and self-treatment.  No need to review them.  As dentists, we know what they are.  Smile Direct Club (SDC) claims that each case is "reviewed" by a licensed dentist.  The clients send in cell phone selfies of their smiles and self-administered impressions from the kit sent by SDC.  That's it.  Consider the standard of care here.  How many of us would recommend orthodontic appliances for patients without a comprehensive examination prior to treatment?  These "hired guns" are approving cases based solely on selfies and models (of dubious quality)?  No x-rays?  No perio evaluation?  Caries or defective restorations identified?  Fixed bridges or splinted crowns?  Implants?  Retained deciduous teeth?
Can you imagine what might happen to any of us practicing dentists who did that with patients of record?  If any of us started moving teeth without any attention to those details, we'd be practicing below the standard of care and at great risk for liability.  It would be indefensible in court.  Yet, these "tele-health" companies get away with it.  But, the real point is that it's detrimental to the "patients."
Best Frenemies Forever?
Recently, Align Technologies (Invisalign) purchased part of SDC and is making their aligners for them.  The folks at Align tried to assuage the concerns of dentists by claiming they just want to be "ahead" of the trend (of self-treatment or "tele-dentistry") and that the aligners they make for SDC are not the same technology as Invisalign brand aligners.  Furthermore, in the merger announcement, Align said, "30% of Smile Direct Club's interested customers do not qualify using the Smile Direct Club protocols."  Yeah…  Remember that 68% of all statistics are made up 93% of the time.  😉  Looking at the RealSelf.com SDC page, I'm hard-pressed to find a SINGLE CASE that was turned away by SDC.
SDC claims that every case is "reviewed" by a licensed dentist.  Word on the street (DentalTown) is that they hire dentists in each state to look at the selfies and impressions (remotely, I assume) for $50 a pop.  Fifty bucks.  Wow.  I wonder if there is an incentive to "approve?"  Do the dentists get paid the same measly $50 if they use their judgement and reject a case?  Who takes on the liability if / when the case goes south and the "patient" is looking for compensation or reparations?
It's the same thing!
The problem with that is that SDC will certainly market this as "made by Invisalign," and consumers will perceive it to be the same.
To wit… I got an email from a patient this week.  He had come to see me for a Six Month Smiles (SMS) evaluation.  He told me he was considering doing it himself with Smile Direct Club.  I felt he was not a candidate for SMS, and it was a case beyond my comfort zone for Invisalign in my general practice.  So, I referred him to an orthodontist.  I'm a general dentist with many years of experience providing limited cosmetic orthodontic treatment, and I determined his case was not appropriate in my practice.  It warranted the services and attention of an orthodontist.  Yet, I'm sure he'll be "approved" for self-treatment.  😐
He wrote me back asking if I could do the impressions for his SDC case.
I turned down the "opportunity" to help him with impressions.   I do understand the issue of affordability with patients who simply don't have $5,000++ to spend.  But, I take issue with the notion that they're getting the same thing for $1,500 online.  And, I would be concerned about doing the impressions and then potentially risking some vicarious liability, should things go south.
Ah… but, SDC / Align have figured out how to get around the impression issue.  They're apparently setting up "SmileShop Centers" across the country, where "techs" will do intraoral scans.
"We're getting Invisalign wholesale!"
As I predicted, consumers are going to understandably assume that do-it-yourself ortho with SDC is the "same thing" as Invisalign.  It perpetuates the mistaken assumption that dentists are simply retailers or "middlemen" for the aligner device.  I've already seen consumers on SDC social media sites claim that SDC is "wholesaling" aligners to the public.  They don't recognize that orthodontic treatment is a SERVICE, not a device or retail commodity.
I suspect the brainiacs at Align knew this, as well.  What is insulting is that they expected us to believe their bullshit about it being a different service, and that it wouldn't compete with our services.  It IS a different service.  And, it's not a matter of it "competing" with our services.  It's a matter of what's right and proper treatment (without harming the folks performing their own "treatment").  But, the consumers don't know that, and won't believe it.  Their perception of it being the same will compete with professionally-administered aligner therapy, which is a SERVICE, not a device.   I expect there will eventually be a wave of dissatisfied customers.  Then what?
So "simple" any aligner can do it!
There is a website called "RealSelf.com."  It's about all sorts of cosmetic procedures, and there is a page dedicated to SDC clients.  Members of the webpage can post their cases, reviews, and experiences with SDC.  According to Align, SDC accepts only the "simple" or "mild" cases.
What could possibly go wrong?
I've seen multiple cases of significant periodontal issues and severely crowded cases with complex occlusal issues that were "approved."
So, do you think there is some conflict of interest with Align trying to serve two masters?  Where do you think tele-dentistry will lead?  Will it harm patients?  Will there be a tsunami of lawsuits from dissatisfied clients?  Who will be liable?  Will the concept be defended by the political forces on the basis of the "access to care" narrative?  Will we all (eventually) be busier fixing all the inevitable problems?  Why is the ADA silent?  Chime in below!

Copyright protected by Digiprove © 2016 The Dental Warrior®