With a hat tip to Hall & Oates' "Private Eyes."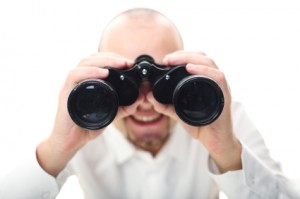 Today was an interesting day.  I had two new patients that came to me via my website.  I always ask how they found me, my site, and why they chose my practice over others if they visited other dentists' websites.  The first new patient mentioned that she was impressed with my reviews on Google.  The second also mentioned my reviews as an influence on his decision.  But, he also liked the photos of actual patients on my website.
But, something else happened today that was truly titillating.  I got a special email from the ADA.  It wasn't spam or a mass email.  It was to me, from them – the ADA.  It reads:
Dear Dr. Mike,
We notice that on the "resume" portion of your website you list membership in the American Dental Association and Tripartite organizations.  Our understanding is that is not the case, and has not been for approximately 10 years.  Listing a former membership without indicating that it is a former membership can be considered false and misleading in a way that is injurious to both the identified associations and others visiting your site.  Given some of your opinions about the ADA we assume this lack of specificity on your part is an oversight.  We ask you to correct it by removing or modifying the ADA listing on your site.  We will check back with you in a week or so.
Sincerely,
XXXXXXX XXXXXXX, Senior Associate General Counsel, American Dental Association
My response:
Hi XXXXXXX,
Thanks for your email.  Gosh, I guess I haven't looked at that page in a long time.  The ADA references have been removed.  My apologies for that, and I appreciate you drawing my attention to it.  My website has over 50 pages, and some of them have been neglected a bit.
I'm also glad to hear that you're aware of my opinions of the ADA.   I would LOVE to help, but it seems a lost cause.  I did try for many years of active participation and service on the local affiliate board.  I DO care and have regular lunch meetings with a local delegate who is a good friend.  We talk about dental issues and the ADA quite a bit.  I'd rejoin in an instant if I could believe the ADA was actually looking out for my beloved profession.
Thanks again for the heads-up about my web page.  Done and done.
Mike
I fixed my web page and sent my reply within 2 hours of receiving the email.  I absolutely agree and understand that they would not want dentists to misrepresent their membership in the ADA.  And, it was never my intention.  It was an honest oversight on a deeply-placed webpage that gets 0.5% of the traffic on my website.  That traffic figure is not hyperbole.  I checked!  Not once since I created my website in 1999, has a patient mentioned viewing my resume as a factor in choosing my practice.  Accordingly and naturally, I have simply not even looked at that page in quite some time.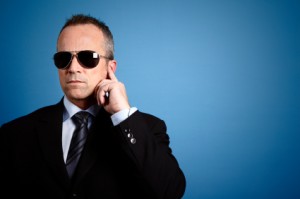 The attorney's very valid point aside, I have to admit I'm quite amused and bemused.  The fact that the ADA's attorney apparently had the free time to search for MY website and then drill down through two menus to find my resume is impressive and noteworthy.
Furthermore, it's obvious that the ADA is aware of my feelings towards the organization.  I suppose they may be following some of the ADA threads on Dentaltown.com.
I'm not the only one that has lost faith in the ADA.  And, the plummeting membership numbers reflect that.  They're bleeding members.  We don't feel they represent us, nor do they address our concerns.  But, instead of listening, they regurgitate their talking points.  They shun us and dismiss our concerns.
I was a member for many years, and I DID "get involved"…. all the way to President of the local affiliate association.
Several times in recent years, as one of many "Key Opinion Leaders" (KOLs), I've been invited by various dental manufacturers to be a part of what I would call "focus groups."  They have us test and review their products and materials.  They ask for honest feedback.  It's a fantastic and productive exercise.
I submit that the ADA would do well to meet with KOLs that have dropped their membership.  Instead of being defensive, they should LISTEN.  Yes, we know the ADA DOES accomplish some good things.  But, they're ignoring other issues important to us.  If the ADA would like to become REALLY effective with the grassroots being the real strength of the organization, they could learn a thing or two from the NRA.  Yes.  I said it, and objectively, it's TRUE.
I would LOVE to get together (along with some non-member colleagues that are more qualified than I am) with the powers that be in the ADA.  Let's get this sorted out and make our profession STRONG.  Shall I hold my breath?

Copyright protected by Digiprove © 2014 The Dental Warrior®